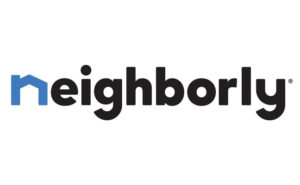 Waco, Texas-based Neighborly acquired Pimlico Plumbers, a London-based independent residential and commercial service and maintenance company. Neighborly is the parent company of Mosquito Joe, among other franchised brands.
The acquisition of Pimlico, which is a corporate-owned subsidiary, expands Neighborly to 29 brands across 19 service verticals and nearly 1,500 associates operating in nine countries.
"We are thrilled to be growing our global footprint with the addition of Pimlico as the next subsidiary brand to join our global family of home service professionals," Mike Bidwell, president and CEO of Neighborly, said. "Pimlico's wide array of trade services as well as its exceptional customer care perfectly align with Neighborly's purpose, which is to build an extensive service community known for providing excellent experiences. We are excited for the growth to come for both Pimlico and Neighborly as a result of this acquisition."
Founded in 1979 by Charlie Mullins, Pimlico operates on the vision of service and maintenance that provides "More Than Just Plumbers."
Mullins started the company by working from home with a second-hand van and a bag of tools. Today, Pimlico brings in an annual revenue of about $70 million and is recognized as the United Kingdom's first branded plumbing company.
Pimlico's services include heating, plumbing, bathrooms, drainage, electrics and more. With the support of more than 400 associates, the company prides itself on completing an average of more than 100,000 service jobs for central London homeowners and businesses each year.
"Neighborly is well-respected across the globe as the driving force behind so many reputable brands in the home service and maintenance industry," Scott Mullins, president and CEO of Pimlico, said. "Even after Pimlico's 40-plus years of independent business success, Neighborly's proven track record for growth and its commitment to its Code of Values assures that we've found a like-minded company that can help us grow. This marks a major international milestone for both organizations, and I am excited about the continued innovation and prosperity that is sure to follow for us all."
Scott Mullins added, ""I would like to pay tribute to my father Charlie, for creating the business out of nothing. I would like to thank all of those involved in the process that has concluded with us ultimately choosing Neighborly as our partner going forward, those at finnCap Cavendish and our CFO Mike Bergin, without whom this would have not happened."
Scott Mullins will maintain his role as Pimlico's leading executive following the acquisition; his father Charlie Mullins has stepped down as the owner of Pimlico.
Neighborly appoints group VP of Franchise Development
Neighborly appointed Brian Woods as its new Group VP of Franchise Development.
Under the direction of Neighborly Chief Development Officer Brad Stevenson, Woods oversees global franchise development efforts for Neighborly's repair cluster of brands, which consists of 
Mr. Rooter Plumbing
, 
Mr. Electric
, 
Mr. Appliance
, 
Aire Serv
 and 
Dryer Vent Wizard
. Neighborly places its home service brands into logical clusters, under Repair, Maintain and Enhance.
"Given the significant impact franchising makes on the continued growth of Neighborly's global portfolio, we are thrilled to welcome a skilled executive like Brian to elevate our ongoing expansion efforts," Stevenson said. "His extensive expertise in finance and franchise development strategy complements our talented development team and will help to accelerate growth for our service brands."
Woods began his career on Wall Street as an investment banker working in the food and agribusiness and media and telecommunications sectors before moving on to various corporate finance positions with PepsiCo and Frito Lay. He then transitioned into corporate strategy and worked for AT&T on several key strategic growth initiatives prior to his latest role with Motel 6, where he led the franchise growth strategy with a focus on critical lead generation, target growth markets and diversity franchise recruitment.
Woods holds a bachelor's degree in Finance and Accounting from the University of Michigan's Ross School of Business and an MBA in Finance from the University of Texas at Austin McCombs School of Business.
"Neighborly's home service brands are recognized for their strong reputation and impressive influence on thousands of communities across the globe," Woods said. "Continued expansion of this already global network will require strategy and innovation, and I look forward to contributing to these efforts alongside Neighborly leadership as we continue pushing the organization to fulfill its vision to 'Own the Home.'"