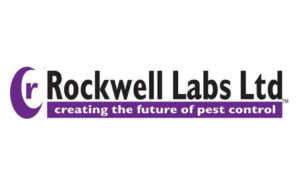 North Kansas City, Mo.-based Rockwell Labs recently launched a new website that builds on the popular features of the setup of the previous website.
Some notable improvements include the basic format of the website made easy to use and navigate. The new website includes a more traditional company homepage, more images and graphics, updated information and enhanced organization of content.
"When we began building the new website, we wanted to make sure that we maintained the usability of the old website that was so popular with PMPs and distributors," David Murphy, vice president of marketing for Rockwell Labs, said.  "Ease of navigation was our top priority.  After that, it was simply a matter of updating and enhancing the various sections of the new website, and adding a more traditional company overview homepage. Just like the previous site, the beauty of the new website is its simplicity."
The new Rockwell Labs website can be found at RockwellLabs.com.
About Rockwell Labs
Founded in 1998 by Pest Management Professional Hall of Famer Dr. Cisse Spragins (Class of 2018), Rockwell Labs has been a pest control industry mainstay for over 20 years and a longtime proponent of Integrated Pest Management. The Rockwell team is dedicated to producing the best products and solutions for pest control professionals, including green service treatments.
The company develops, manufactures and markets products for the professional pest management industry. Products are developed in-house in the companies' laboratories and tested in-house, in the field and at major universities. Each of the company's formulated products are produced and packaged at its Kansas City manufacturing plant for optimal freshness and quality.