Tony Esposito first got into the pest control business back in 1994, in his hometown of Staten Island, N.Y., after a career spent on Wall Street. Shortly after learning the ropes of the pest control industry, he founded The Bug Reaper, and in 2007 relocated to Katy, Texas. This incarnation of his company, Esposito decided, was going to merge his love of cool cars and offbeat humor with his chosen profession: For it was then that he purchased his 1992 Cadillac Brougham hearse. A 1986 and a 1999 Cadillac de Ville hearse soon followed.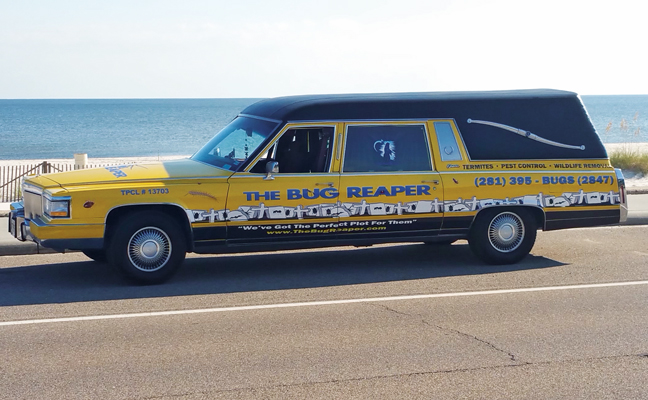 The three "work hearses" have been a steady symbol for The Bug Reaper, whose crew consists of Esposito and two technicians. And when Esposito's work phone rings, it plays a few bars of Blue Öyster Cult's 1976 hit, "Don't Fear the Reaper."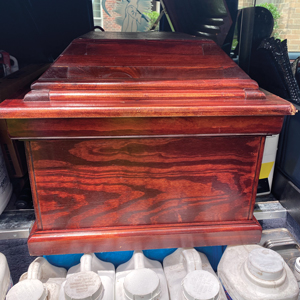 Esposito admits to having a little fun with the casket salesperson, who was aghast that he was "in no particular hurry" and rather jovial about the infant-sized casket he was ordering from her. But his conscience got the better of him, and he finally explained he was using the object to hold his pest control materials and equipment. She was both relieved and impressed, he recalls with a chuckle.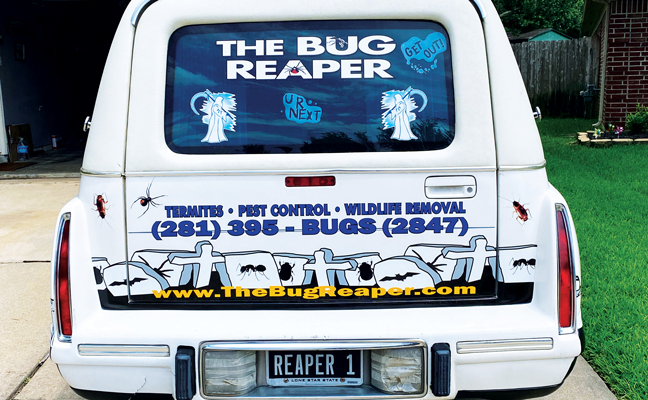 When Esposito first purchased his second hearse on eBay, it cost all of $2,500, and had just 56,000 miles. "Please don't paint it," the seller begged, "the original paint job is mint." Esposito respected the fellow car lover and has kept the pristine white finish.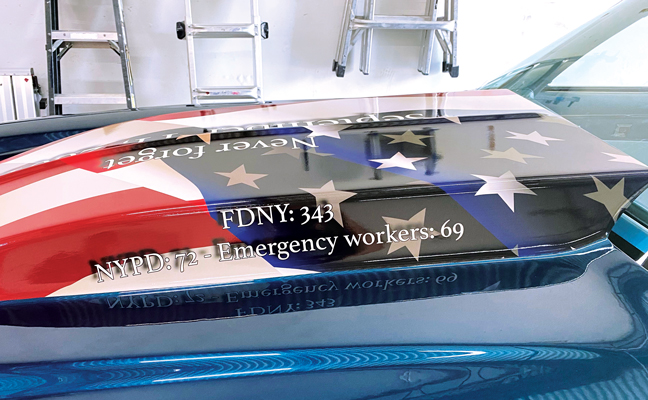 It's not all work for Esposito. He also enjoys heading out to car shows in his 1979 Chevy Camaro, which features memorials to 9/11 first responders on its hood scoop and rear windshield.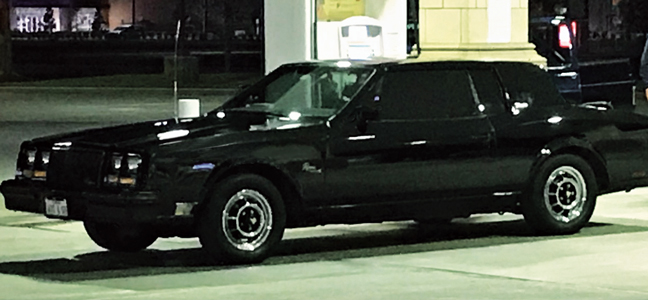 Esposito also shows a 1984 Buick Riviera T-Type at car meetups nationwide. He has become so used to people assuming it's one of the infamous 1986 Buick Grand Nationals that he bought a custom license plate that reads "NOT A GN."