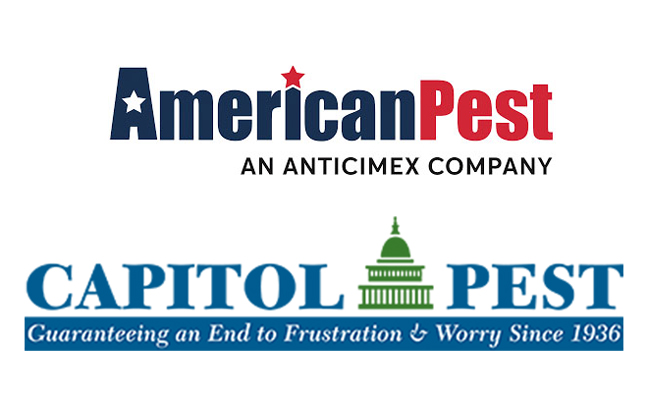 American Pest, a pest management company throughout Maryland, Washington D.C. and Virginia acquires Capitol Pest, a pest control company based in Beltsville, Md.
Founded in 1936 by J. Douglas Rollow, Capitol Pest spent 85 years perfecting its eco-friendly services and providing customizable pest management solutions to homes and businesses. Brian Schoonmaker took over Capitol Pest in 2015, where he spent the past six years modernizing operations, building density in their current markets, adding new service areas and expanding their service offerings.
"Capitol Pest has a longstanding reputation for high quality and responsive customer service. Capitol is an ideal partner for American Pest to continue building the market-leading pest management organization in Maryland, Washington D.C., and Virginia.  I am excited to welcome our new colleagues and customers to the American Pest and Anticimex family," said Michael Schmitt, president of American Pest.
Schoonmaker, owner and president of Capitol Pest added, "The customer has always been our priority at Capitol Pest. From the first time we speak on the phone to completing services and solving pest problems, our team has always been driven to provide that top-notch customer experience you've come to know and trust. With American Pest, that same drive and passion flows through the organization and will continue to provide opportunities for both our team and our customers."
Capitol Pest marks the 15th acquisition for American Pest following its acquisition by Anticimex in 2016.
PCO M&A and Succession Specialists, LLC represented and acted as executive financial advisors to Capitol Pest in these transactions.