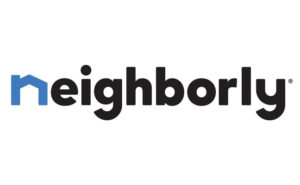 Neighborly launched its new mobile app in the U.S. that is available for both iOS and Andriod.
The app is designed to quickly and easily connect home owners with top local service professionals to address their home maintenance and enhancement needs.
Between now and Dec. 31, people who download and begin using the app will have the opportunity to enter a sweepstakes for a chance to win daily prizes with three grand prize awards of $10,000 each.
The Neighborly app will connect homeowners with local Neighborly home service franchise brands through features, including "click to call" capability to schedule an appointment, service status update notifications, exclusive offers and promotions, and expert tips to help customers hire with confidence.
"We have made significant investments in our digital platform with Neighborly.com and the Neighborly App to aid in the acquisition, retention and overall value for Neighborly customers," Mike Bidwell, president and CEO of Neighborly, said. "The launch of our app marks a pivotal moment in the pursuit of our organizational vision to 'Own the Home,' warranting an exciting and interactive experience for our early users. I'm excited for our customers to begin using the app and experience how we have made it easier than ever before to interact with our Neighborly brands in local communities."
Upon downloading the new app, users can access the sweepstakes from the home screen by tapping on the Neighborly Sweepstakes banner. Along with entering for the $10,000 grand prize, users can also win daily prizes, including $100 prepaid cards and $20 coffee gift cards. The three grand prize winners will be announced in early January 2021.
For Official Rules, alternate method of entry, prize descriptions and odds disclosure, visit http://neighborly.com/rules.