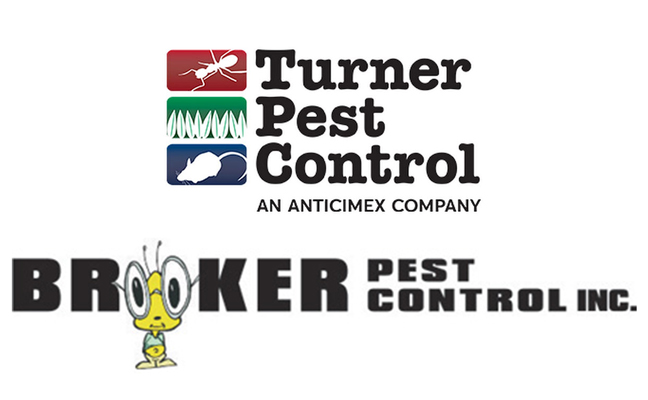 Jacksonville, Fla.-based Turner Pest Control, an Anticimex company, acquired Brooker Pest Control, which is a locally owned and operated pest control company in the Gainesville, Fla., area since 2001.
Brooker Pest Control's Owner Brian Aurilio has more than two decades of experience in the pest control industry. His pest control career began in 1990 as a technician.
Turner Pest Control President Bill Talon said, "Brian knows this business from the ground up and understands what it takes to provide quality service and value to customers. Brooker Pest Control's dedication to its customers' satisfaction is on par with Turner's, and I'm confident that our united team can continue to grow the business without compromising on quality."
Brooker Pest Control offers complete pest control services, including termite control, lawn care, fumigation and more.
"Joining Turner Pest Control is an exceptional opportunity to provide an even greater number of services to the customers in Gainesville who have helped our company become a leader in the area," Aurilio said. "We look forward to delivering the latest technologies to customers and new opportunities to the members of our team."
About Turner Pest Control
Founded in 1971, Turner Pest Control provides comprehensive pest control services to residental and commercial clients in Florida and South Georgia. The Anticimex company is a member of the National Pest Management Association and is Quality Pro-Certified. Turner Pest Control provides pest control, termite prevention, lawn services and bed bug elimination services as well as exclusive TurnerGuard all-in-one pest and termite prevention solution.