The Professional Women in Pest Management (PWIPM) of New England will be hosting its next webinar on Thursday, Jan. 13, 2022, from noon to 1 p.m. Eastern on Zoom.
The webinar is titled "How to Deal with Difficult Conversations" with Heather Alonso, BCE, technical training manager for Santa Fe Springs, Calif.-based Target Specialty Products.
Alonso is a board-certified entomologist with Target Specialty Products. She graduated from Clemson University in 2004 with a degree in agronomic systems. She has been in the industry for over 15 years in various roles that focus on technical training. She lives in Columbus, Ohio, with her husband, AJ, and three children: Grace, Aiden and Zoey.
Due to the generosity of the New England Pest Management association, the event is free to all attendees.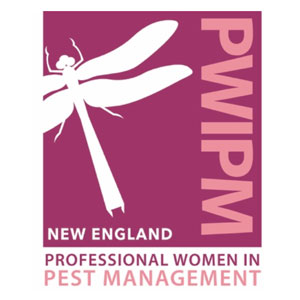 According to a news release about the webinar, the discussion will focus on how "we can all be terrible communicators at times. But having awkward or difficult conversations is part of being a professional…not to mention it's essential for getting what you want out of work and life. We will dive into what makes these conversations so 'difficult,' and review best practices for handling these situations with tact and professionalism."
Registration for the free webinar is now open.
About PWIPM
The Professional Women in Pest Management, of which PWIPM of New England is a chapter, is an affiliate group of the National Pest Management Association (NPMA) whose mission is to attract, develop and support women in the pest management industry through educational programs, resources and peer networking.