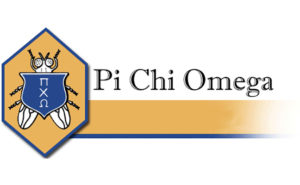 Pi Chi Omega is offering six scholarships to students in the field of urban and industrial pest management or another closely related field of study.
Eligible students are those currently enrolled in undergraduate or graduate students that are interested in urban or industrial pest management. Previous scholarship recipients can reapply.
The scholarships are named in honor of Pi Chi Omega members. So far, the scholarships have been awarded to 145 students through $230,000 to date.
Here  are the six scholarships to which students can apply:
Dr. John Osmun Scholarship – $3,000
Founder's Endowment Scholarship – $2,000
Alain VanRyckeghem Memorial Scholarship – $2,000
Dr. Austin Frishman Scholarship – $2,000
Norm Ehmann Scholarship – $2,000
R. Randall Rollins Memorial Scholarship – $2,000
"The Pi Chi Omega Scholarship Committee is eager to review a full stack of applicants and will make awards to six students by the end of April," according to a news release from the national pest management industry fraternity noted.
The application deadline to apply is March 15.
About Pi Chi Omega
Pi Chi Omega is the national fraternity for pest control professionals. It was started in 1950 by six students on the West Lafayette, Ind., campus of Purdue University, with the help of Pest Management Professional  Hall of Famer Dr. John Osmun (Class of 1997). Today, the fraternity is comprised of nearly 450 members representing 38 states and four foreign countries. Pi Chi Omega's vision is to facilitate a collaborative environment in which the technical knowledge is shared by engaged members, elevating the professionalism of the urban pest management community. Additionally, Pi Chi Omega awards $11,000 in scholarships every year to five deserving students.