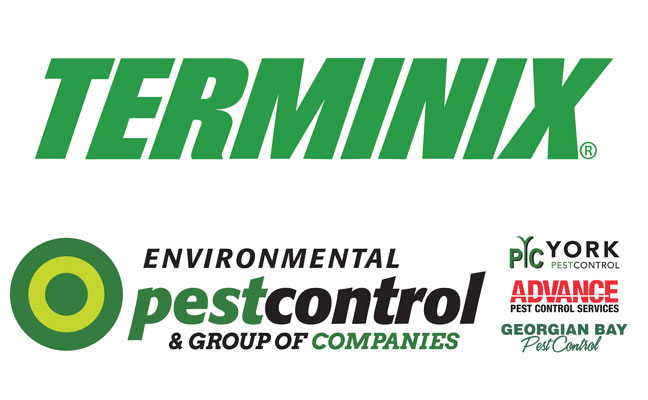 The Potomac Co. announced the acquisition of its client Environmental Pest Control by Terminix.
Environmental Pest Control was founded in 1988 by Paul Terhart and now services over 100 cities in the province of Ontario, Canada.
Environmental Pest Control has since grown to be one of the largest privately held pest control companies in Ontario. It provides pest control for residential homes and commercial buildings including healthcare facilities, food establishments, hotels, churches, schools and daycare centers.
Paul Terhart, founder, owner and president of Environmental Pest Control, oversees the day-to-day operations within the company.
Terhart graduated from Sir Sandford Fleming College and specialized in environmental pest management. Since the start of his career, Terhart earned various exterminating and operating licenses with Ontario Ministry of the Environment. When founding Environmental Pest Control, Terhart pioneered the concept of providing pest control with minimal pesticide exposure, and for over three decades, has provided eco-friendly services for the residents of Ontario.
Michael Benedetto serves in executive, managerial and fiduciary capacities as director of operations at Environmental Pest Control. In 1997, Benedetto earned a bachelor of arts degree specializing in administrative and commercial studies from the University of Western Ontario. Benedetto will remain with Environmental Pest Control as general manager.
Paul Giannamore and Franco Villanueva-Meyer of The Potomac Company acted as exclusive financial advisors to the members of EPC in this transaction. This transaction closed in late 2021; terms were not disclosed.
About Terminix
E. L. Bruce, owner of a hardwood flooring company in Memphis in the 1920s, was searching for a method of protecting his wood flooring from damage by termites. When his senior chemist Frank Lyons developed the first termiticide, an insecticide specifically designed to kill termites, he realized they had discovered the formula to "nix the termites." Hence the name Terminix, and the opening of the Bruce Terminix Research Laboratory in 1927.
In 1955, Terminix was the first company to offer a termite protection contract with annual inspections and a guarantee. Two years later, franchisees began offering residential and commercial pest control services.
Over the next 30 years, Bruce's company would continue to expand nationally and internationally. In 1986, Terminix joined the ServiceMaster family of brands and by 1990, it was the largest pest control company in the world.
In 2007, Clayton, Dubilier and Rice acquired ServiceMaster Global Holdings and took the company private. And in June 2014, the company was again trading publicly on the New York Stock Exchange (NYSE: SERV).
In 2020, management of ServiceMaster Global Holdings sold the legacy ServiceMaster franchise businesses, which adopting the name Terminix for the parent company. It is now independently listed on the NYSE under the ticker TMX.