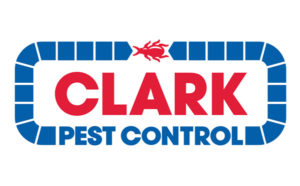 Clark Pest Control acquired Jeff's Pest Control Service, a pest management provider based in Redding, Calif.
Clark Pest Control will bring Jeff's Pest Control Service's 13 full-time employees onboard its Redding service center. It will also add Jeff's Pest Control Service's 4,000 customers to the branch's customer base.
Jeff's Pest Control Service was established in 1995 by Jeff and Dana DeRosa to provide service to residential and commercial customers in Redding, Calif.; the north end of the Sacramento Valley; and surrounding areas.
"As we join in a partnership with Clark Pest Control," said Jeff DeRosa, "all of our technicians here at Jeff's Pest Control Service are excited to be able to continue to provide service to their customers under the Clark brand. We chose to partner with Clark because the company is well known for creating career paths for its employees and for taking excellent care of its customers, and we wanted to ensure that the future was secure for our team members and for our customers."
DeRosa added, "If any of our customers have any questions or concerns, they can contact Dana DeRosa, as she will be joining the Clark team."
About Clark Pest Control
Founded in 1950 by Charlie Clark, Lodi, Calif.-based Clark Pest Control has grown from one man with a truck in Stockton, Calif., to 27 regional service centers in California and one in northwest Nevada.
The company offers innovative pest management, termite control, mosquito control, lawn fertilization, weed control, bird exclusion, bed bug remediation, burrowing rodent solutions, and disinfecting services for commercial accounts and residential customers. In 2019, the company, headquartered in Lodi, Calif., became part of the Rollins Specialty Brands family, a division of Rollins Inc., based in Atlanta, Ga.