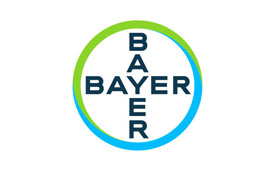 Bayer AG, based in Leverkusen, Germany, has entered into a definitive agreement to sell its Environmental Science unit to Cinven, a private-equity firm based in London, England, for $2.6 billion.
"This divestment represents a very attractive purchase price and allows us to focus on our core agricultural business," Rodrigo Santos, Bayer board member and the head of the company's Crop Science division, said in a news release.
"Driven by a shared belief in people and purpose, Cinven will enable the Environmental Science Professional business to advance toward its vision of healthy environments for everyone, everywhere," Santos continued. "We are convinced by Cinven's focus and its commitment to the long-term growth potential for the business and its people."
The transaction is expected to close in the second half of this year, subject to the satisfaction of customary closing conditions. Its net proceeds are to be used to reduce Bayer's net financial debt. BofA Securities acted as financial adviser to Bayer; law firm Hengeler Mueller acted as legal adviser.
"Bayer's Environmental Science Professional business is a global leader in a highly attractive and critical industry. We thank Bayer for the trust they have placed in Cinven and plan to build on the strong foundations established by Bayer by significantly investing in it," Pontus Pettersson, Cinven partner and head of industrial, said in the news release. "As a long-established global investment firm, Cinven is well positioned to continue to drive innovation and accelerate growth at Environmental Science Professional, including the delivery of digital and data-enabled solutions, as well as make the business more agile in responding to the unique needs of its markets and customers."
In a February 2021 interview with Pest Management Professional (PMP) magazine upon his promotion to leading the unit and amid news the unit was for sale, Bayer ES' Gilles Galliou noted that "pest management professional customers should see no negative impact on their relationships with their Bayer manufacturer representative, their product pipeline or their customer service."
"We are their partners today, and their partners tomorrow," he told PMP. "When the dust settles from this move, they will see a company that is even more agile, able to accelerate innovations and growth with pest management companies. And personally, I guarantee that my priorities are my customers and my teams."
PMP will continue to follow this breaking story.