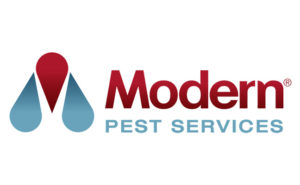 Brunswick, Maine-based Modern Pest Services announced its newest partner in New England with the acquisition of Advantage Pest Control, based in South Portland, Maine.
Advantage Pest Control is a local, family-owned and -operated company providing commercial, residential and industrial pest control throughout Maine. Founded in 1997 by Richard Varney, Advantage Pest Control has seen growth both commercially and residentially.
"Our mission was simple, provide excellent service, be friendly to our clients, and have highly trained technicians," Richard Varney, owner of Advantage Pest Control, said. "As I looked at the future of the business, I felt aligning with a company like Modern was an excellent opportunity for both my employees and clients to benefit from."
David Lock, president of Modern Pest Services, said this is the company's 12th acquisition and the second acquisition in Maine.
"This acquisition complements our current service territories well and will help build density throughout each of our Maine branches," Lock said. "This addition provides more technicians available to provide faster response when our clients need us."
About Modern Pest Services
Modern Pest Services, an Anticimex company, has been protecting New England's health and property since 1945. Based in Brunswick, Maine, and with over 350 team members, Modern Pest Services provides quality pest control solutions to over 36,000 homes and businesses in Maine, New Hampshire, Massachusetts, Rhode Island, Connecticut, and Vermont.
About Anticimex
Anticimex, a Swedish firm, is the fourth-largest pest control company globally. Founded in 1934, Anticimex operates in 20 countries and has over 7,000 employees worldwide.