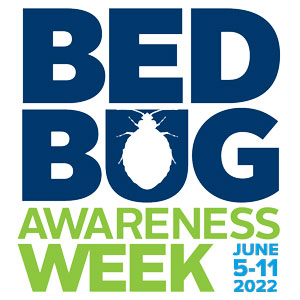 Bed Bug Awareness Week will be June 5 to 11 this year, recognized by Chase's Calendar of Events, to remind consumers to remain alert for bed bugs during travel.
The Professional Pest Management Alliance (PPMA), which serves as the public outreach arm of the National Pest Management Association (NPMA), is observing the week by educating the public through various media relations and social media tactics on the signs of an infestation and the importance of working with a licensed pest management professional (PMP) to treat an infestation.
"Americans are eager to resume their travel plans and this summer will likely see a significant increase in comparison to the past two years. However, this opens more travelers to the ever-present risk of bed bug encounters," said Cindy Mannes, executive director of PPMA. "Hotels and rental properties that may have seen fewer visitors in recent times, will see an influx of tourists, increasing their vulnerability to these blood-hungry pests. Because of this, it is imperative for them to have a pest control partner on call should an issue arise."
During this Bed Bug Awareness Week, PPMA will devote all @PestWorld social media pages to address these pests, highlighting its bed bug videos and content from PestWorld.org. PPMA is asking all pest control companies to join in this awareness initiative by focusing their social media content on bed bugs throughout the week and to use the hashtag #BBAW in all posts.
PPMA also created a Bed Bug Awareness toolkit for its Mainframe subscribers. The toolkit is available for download on PPMAMainframe.org, an exclusive digital marketing hub containing hundreds of custom, professionally designed marketing materials and assets for subscribing pest control companies to use to promote their businesses. The toolkit contains a customizable press release, suggested social media content, Bed Bug Awareness Week logos, high-resolution photography, media training documents and video content that can be directly embedded on a company's website.