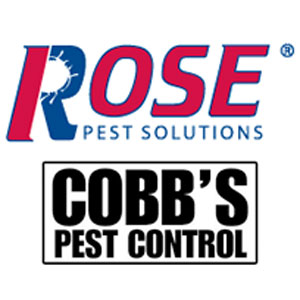 Troy, Mich.-based Rose Pest Solutions recently acquired Traverse City, Mich.-based Cobb's Pest Control. This acquisition comes as Rose Pest Solutions further expands its presence throughout the Lower Peninsula of Michigan.
The acquisition of Cobb's Pest Control fit with Rose Pest Solutions with both companies being family-owned and -operated while also having a long history of providing service to clients.
The company was founded in 1860 as Rose Rat Exterminator Co. by Pest Management Professional Hall of Famer Solomon Rose (Class of 2001), and is considered to be one of the first continually operated pest control companies in the United States still in service today.
Rose Pest Solutions came under the ownership of Harlem Ives in 1932 and has spent the last 90 years under the ownership of the Ives family. The fourth generation of Ives currently employed at Rose Pest Solutions include: Jim Ives, president; Jeff Ives, director of operations and technology; Case Ives, director of human resources; and Kimberly (Ives) Rodriguez, corporate counsel.
"As we expand our footprint, Rose will continue to provide the same effective, quality pest management services to Cobb's clients, as we do to our current clients. Just as we have throughout our 162 years of family-owned operation," Jim Ives said. "Cobb's has maintained a trusted name and presence in the Traverse City community for decades and we look forward to upholding that legacy as we merge companies."
Rose Pest Solutions will be providing service to current Cobb's Pest Control clients who reside in the Traverse City service area.  Each existing client will be given the option to receive the same quality residential pest management service previously provided by Cobb's Pest Control with the addition of new services offered by Rose Pest Solutions, such as its canine division of bed bug scent detection teams.
In 2021, Rose Pest Solutions acquired Traverse City-based Collier's Pest Control, strengthening its presence in the region as the company continues to grow in Michigan's Lower Peninsula.