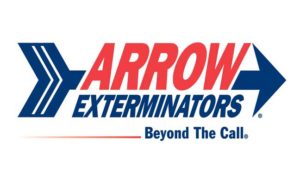 Arrow Exterminators recently hosted a Partner Appreciation Event at Mercedes-Benz Stadium in Atlanta, Ga.
With over 200 individuals in attendance, including partners and Arrow Exterminator's corporate team, the event included hors d'oeuvres, camaraderie and a personal tour of the Mercedes-Benz Stadium field, locker rooms and more, according to a news release.
"Arrow's goal is to build lasting relationships with our business partners," said Emily Thomas Kendrick, CEO of Arrow Exterminators. "Hosting this event is just one way to show our appreciation to our vendors through a one-of-a-kind experience. We are so fortunate to work with our partners, some of which we've worked alongside for over 40 years."
Tim Pollard, president and COO at Arrow Exterminators, added, "From industry-related vendors, to marketing, finance, and IT services, we value each and every partnership we have. Our partners' support is a major factor in Arrow's continued growth and success.  We want to say thank you to all our vendors and look forward to working with them for many years to come."
About Arrow Exterminators
Family-owned and -operated since 1964, Atlanta, Ga.-based Arrow Exterminators is a pest and termite control company with a fleet of more than 2,600 vehicles, 154 service centers and 2,900 team members, with revenues exceeding $315 million.
Featuring QualityPro accreditation by the National Pest Management Association, the company offers residential and commercial pest control services in Alabama, Arizona, Florida, Georgia, Kentucky, Louisiana, Mississippi, North Carolina, South Carolina, Tennessee, Texas and Virginia.
Its chairman, Joe Thomas, is a Pest Management Professional Hall of Fame member (Class of 2009). He is the son of co-founders Starkey and Jean Thomas.