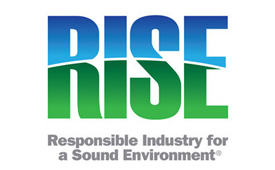 Responsible Industry for a Sound Environment (RISE) continues to invest in national and state-focused opinion research to gauge perceptions about pesticide regulation. This work undergirds our industry's messaging about why pesticides are important, and why we must support our federal and state regulatory framework. Further, it ensures pest management professionals (PMPs) and other stakeholders have effective messaging to tell their personal stories, to make a positive impact.
Coming out of the intense phase of the COVID-19 pandemic and its continual news cycle, people are taking a pragmatic view, and looking for facts. As a result of its opinion research testing over the past two years, RISE has learned that the American public overall has a heightened awareness of both science and federal regulation. This is thanks in large part to the news cycle describing processes for the U.S. Environmental Protection Agency's (EPA's) registration of antimicrobials, and the U.S. Food and Drug Administration's process for registering new COVID-19 treatments. Translating people's receptivity and desire for such messaging means using five brief fact points when talking about the federal and state pesticide regulatory process:
The EPA has responsibility for federal regulation of all pesticides claiming efficacy for a specific pest. All such products for sale in the United States must have an EPA registration.
The EPA evaluates scientific data, intended use, and effectiveness of a pesticide product to determine both the risks and the benefits of the product in its regulatory evaluation.
It can take an average of 8 to 10 years before a new product is registered for sale and use, as there are many steps within the registration process. These steps include extensive scientific reviews of data about products, their impact on people and the environment, and effectiveness for the target pests.
The regulatory process also involves coordination with state governments that have regulatory authority, delegated by the EPA, to register and regulate pesticides for use within their borders.
All products are re-evaluated by the EPA on a revolving basis to ensure they meet the most current scientific standards.
Just five key points take us from people not thinking about pesticides, to opening a conversation and building shared understanding. When people are informed about the current regulatory framework, virtually all view it as the right approach. Also, most people clearly identify the consequences of legislation that would move regulation to the local level. Most people agree that pesticide regulation and enforcement need a uniform and consistent approach that is best handled at the state and federal levels, because of the specific expertise and resources that exist at those levels.
In the conversation about a state's role in pesticide regulation, most people clearly understand and support maintaining the existing regulatory framework, especially when talking about pesticides used to protect public health. This is an area where the voice of PMPs can have the most impact.
Most people RISE has surveyed quickly and clearly identify the negative consequences of enacting legislation granting local authority to regulate pesticides, and they question how such laws could be enforced. The majority of people we surveyed — more than 80 percent — agreed that the current review and regulatory process at the state and federal levels is working fine. Virtually no one we surveyed agreed that removing state pesticide preemption laws is good public policy.
RISE is continuing its investment in public opinion and policymaker research in 2022. We look forward to sharing with PMPs more about what we are learning. This research ensures we have the right messaging to educate and advocate for a uniform and predictable pesticide regulatory framework.