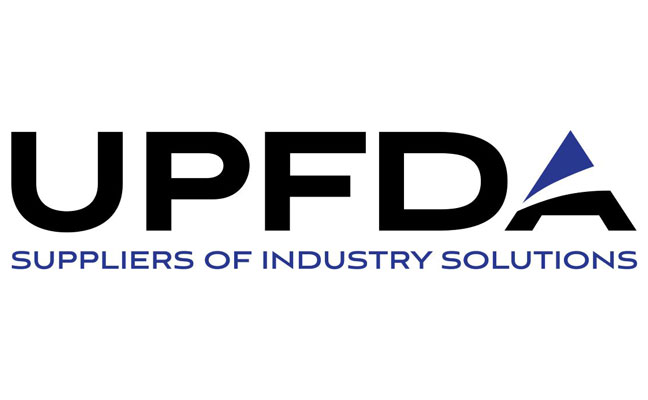 At its spring conference April 26-27 at the Don CeSar hotel in St. Pete Beach, Fla., the United Producers, Formulators and Distributors Association (UPFDA) unveiled its new logo and long-term strategic plan.
A year in the works, UPFDA's strategic plan was facilitated by industry consultant Mark DiNunzio, of MarketPoint Solutions. The plan, among other initiatives, includes streamlining committees and updating UPFDA's mission and vision statements.
UPFDA's new committee structure includes:
An executive committee (overseeing advocacy and ethics, nominating, governance and bylaws, and strategic planning) chaired by Tom Forshaw, president of FORSHAW;
An internal committee (overseeing finance, membership, meetings and collaboration) chaired by Karen Furgiuele, president of Gardex Chemicals; and
An external committee (overseeing liaison, public relations, and regulatory and government affairs) chaired by Dr. Cisse Spragins, founder and CEO of Rockwell Labs Ltd, and Pest Management Professional Hall of Famer, Class of 2018.
UPFDA's strategic planning committee included: Forshaw; Jackie Angulo, VP of Superior Angran; Donna Giacalone, EVP of The Bug Stop; Debra Logue, strategic account manager for BASF; Rick McDonald, VP of Sales for Catchmaster; and Scott Riley, Eastern U.S. sales manager for MGK.
In other UPFDA news:
Patrick Lynch, ACE, senior vice president of sales for Bell Laboratories, and general manager of Bell Sensing Technologies, was selected to serve as UPFDA's representative on the NPMA's Board of Directors;
Casey Prewitt, national sales manager for Neogen, was appointed to UPFDA's Board of Directors; and
Shardra Cropchem Limited was approved as an UPFDA member company.
---
The 2022 United Producers, Formulators and Distributors Association (UPFDA) Spring Conference took place April 26-27 in St. Pete Beach, Fla.
UPFDA's goal is to support the pest management industry through quality products, services, training and research. Its activities and meetings focus on providing networking opportunities for our members to learn about each other and develop new relationships – all with the goal of generating the foundation of materials and supplies for the industry.
---
About UPFDA
In 1968, UPFDA was formed to represent the suppliers to the pest management industry. According to the organization's website, "suppliers felt that the best way to provide service to the industry was to establish an association to voice their common concerns and position on packaging, shipping, sponsorships, conferences, legislation and regulatory affairs. For 52 years, UPFDA has been giving this important sector of the pest management industry a voice."
Editor's Note: This post will be updated with event coverage from the Pest Management Professional magazine staff as the conference continues Wednesday, April 27.