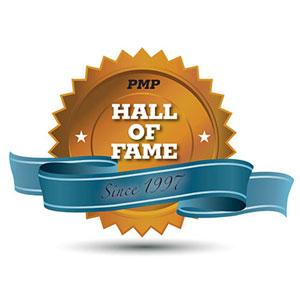 Pest Management Professional magazine is proud to announce the inductees for the Class of 2022:
• Richard Deering: Considered a pioneer of industry business software, this former pest management professional (PMP) and lawn care operator (LCO) built ServicePro from the ground up. Son Andy Deering and daughter Kim O'Connor are still major leaders of the company, which today is a division of ServiceTitan.
• Steve Levy: Bell Labs' CEO has served the industry in many ways beyond being a leader for rodent control product manufacturing. He has held a longtime role as officer and director with the United Producers, Formulators and Distributors Association (UPFDA); has advocated with other industry associations on behalf of risk mitigation with rodenticides; and has, through a variety of Bell programs, helped protect areas worldwide from invasive rodent species and been an environmental steward through product technologies (include rodent sensors) and sustainability initiatives.
• Jay Nixon: This (semi-)retired president of Takoma Park, Md.-based American Pest, an Anticimex company, is known for his industry stewardship and work with regulators, in addition to being a mentor to many. This entomologist served as president of the National Pest Management Association (NPMA) from 1993-1994, and today troubleshoots accounts, especially government-related accounts, around the world for American Pest.
• Ted Oser: This year's posthumous candidate is the nephew of fellow PMP Hall of Famer — and the founder of Orkin Pest Control, a Rollins company — Otto Orkin (Class of 1999). Oser served as president of the national association from 1944 to 1946, and during that time helped fellow PMP Hall of Famer Bill Buettner (Class of 1998) classify pest control as an "essential service" during World War II. This let pest control companies defer drafts for employees, and gave them access to rationed items such as gasoline, tires and food (to make rodent bait). The only other industry classified as essential during that period was mortuary service.
As we induct the 24th class since the Hall of Fame was founded in 1996, with the first class inducted in 1997, we look forward to sharing the stories of these four men who helped shape the pest management industry into what it is today. In addition to a ceremony and banquet planned for Oct. 10 in Boston, Mass., the night before the NPMA's PestWorld 2022 event gets underway, we honor each inductee with a plaque permanently displayed on the walls of Purdue University's Smith Hall. This literal "hall" is made possible by PMP Hall of Fame Platinum sponsor Bug Off Pest Control Center.
Check out all previous PMP Hall of Fame inductees at PMPHallOfFame.net. In addition, to order a copy of Titans of Industry: How 20 Classes of PMP Hall of Famers Helped Shape and Grow Professional Pest Management, please visit: Amazon.com/Titans-Industry-Classes-professional-management/dp/1539027716. The book examines the remarkable achievements of 87 PMP Hall of Fame inductees, shining a spotlight on the pioneers who forever changed the perception of our industry by professionalizing pest management practices.