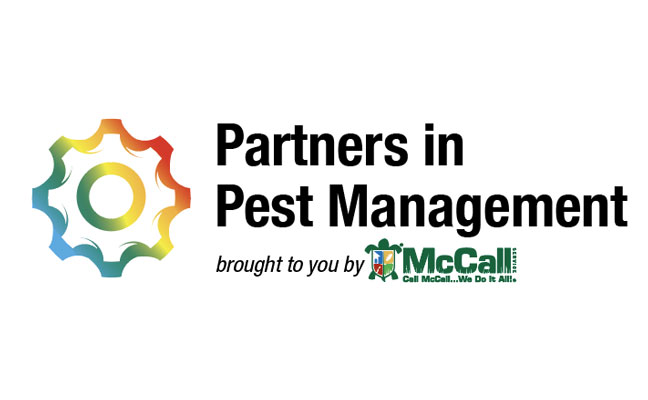 McCall Service will host the second annual Partners in Pest Management Summit (PIPM), an educational experience developed to support industry and business professionals.
The summit will be held in Tampa, Fla., on Sept. 15 and will begin with an optional cocktail reception sponsored by PIPM title sponsor Veseris for all attendees on Sept. 14.
Formerly the Commercial Pest Management Summit, McCall Service created this opportunity for attendees to network, discuss the industry trends and critical issues facing all and to hear from pest experts from across the country.
PIPM was originally created from the life-long learners with McCall Services, giving access to continuing education (CEU) credits and information for pest management professionals (PMPs) as well as business owners want to take control of their integrated pest management solutions.
Led by McCall Service's Director of Technical Services and Operations Support Cory Goeltzenleuchter, BCE, PHE, PIPM will once again welcome Dr. Bobby Corrigan welcome Pest Management Professional Hall of Famer Dr. Bobby Corrigan (Class of 2008) as the keynote speaker, along with other notable industry names, to this one-day summit.
"With the pest industry constantly evolving, being able to offer this type of learning opportunity and bring other pest and business professionals together is incredible," said Goeltzenleuchter, "I'm looking forward to hearing from our expert lineup and growing alongside other professionals! I hope to see everyone there in September."
PIPM is open to all industry professionals and business owners and is sponsored by a number of industry-leading businesses who support the Summit's mission to provide a collaborative, educational experience across multiple industries.