Meerkat Pest Control enjoys a great deal of general pest and wildlife management success in Albany, N.Y.'s residential market. CEO Nick Brooks attributes that to three things: Hiring and training employees to excel at what they do; having best practices in place to ensure high levels of quality on both the customer service and technical sides; and continuing to grow the market for the company's trademarked Xclusion Systems and Ridge-Guard Systems for rodent accounts.
At its core, the Xclusion System involves a two-person crew from Meerkat's exclusion division to wrap a house's foundation with a metal system. "Our philosophy is to rodent-proof a home first, and then fight the problem from the inside out," Brooks explains. "In our market, thanks to harsh winters, house siding can grow weak. Rodents can exploit the access to the sill plate that this gives them, and so can ants and other insects.
"These houses need to be buttoned up and protected, but that can't happen with just one tech and a caulk gun," he adds. "We spent a few years figuring it out ourselves, and now we have crews who are not only licensed in pest control, but also are carpenters, framers, roofers — our team can take a more holistic approach in protecting our customers' largest investments, their homes."
WHOLE HOUSE PROTECTION
Just as the Xclusion System protects the "bottom" of the home, the Ridge-Guard System protects the top: Brooks says ridge vents, dormers and louvre vents offer easy entry for rodents, insects and especially bats. "When you eliminate pest access to these areas, you are gaining control over the problem in most cases," he adds. "Then it's just a matter of creating a barrier around the perimeter and monitoring to ensure we keep future infestations from occurring."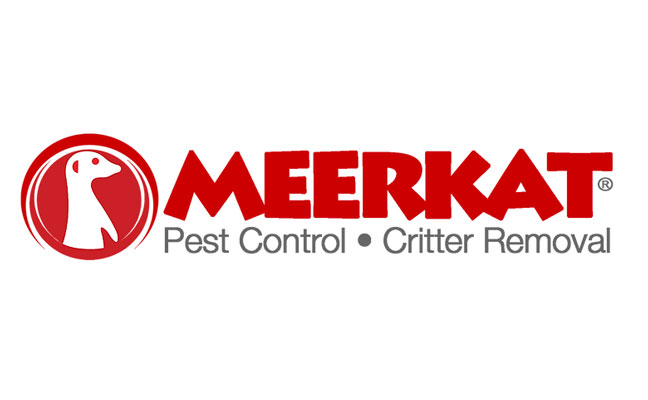 Brooks' background is in advertising; his introduction into the industry was courtesy of a pest control client for his ad agency in the mid-2000s, one that ended up hiring him to lead its sales and marketing in-house.
BUILDING LOYALTY
Meerkat was founded in 2012, with Brooks taking on the pest control accounts, and Business Development Manager James Charette handling wildlife accounts. From the beginning, Brooks mapped out a growth strategy based on keeping both customers and employees loyal.
"We continue to keep our focus on providing the best service experience possible for every customer," he says, noting that his wife, Jessica, has played a big role in ensuring quality customer service. "It's not just about solving pest problems, which is important, of course, but also to answer questions they may have and build a positive relationship with them."
To help ensure there's no "grumpiness" on the phone or at an account, Meerkat continues to pay competitive wages. "It's been challenging with increased costs for fuel and supplies this year, but it's all related: We pay well, so we have high employee retention," Brooks says. "Our team members all excel at their jobs because they're happy, which leads to high customer retention. Happy customers bring in more revenue, so we can continue to pay higher wages."
---
MEERKAT PEST CONTROL
Headquarters: Albany, N.Y.
2021 revenue: $10.5 million
Projected 2022 revenue: $12.5 million
Projected increase: 19 percent
Nick Brooks' business tips:
"Hire the very best people you can get, even if they cost more."
"Always get back to the customer the same day, before close of business. Answer the phone within three rings. Email customers a response as soon as you can, and do it all in a friendly manner. The customer connection is important."
"After you have Nos. 1 and 2 nailed down — and not before then — spend money on gaining name recognition through TV advertising and billboards. Online, focus on search engine optimization. You will get leads when potential customers see your company name at the top of their search results and connect that name to 'Oh yeah, they have a sign at the football stadium, and we saw their TV commercial, and we pass their billboard all the time …' It will all come together to build your reputation."