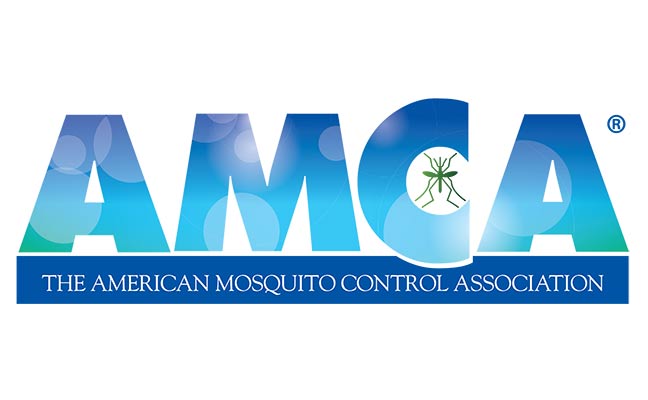 Registration is now open for the American Mosquito Control Association's (AMCA's) 89th Annual Meeting Feb. 27 to March 3, 2023, at the Grand Sierra Resort and Casino in Reno, Nev.
The meeting is an education and networking even for researchers, educators, vector control professionals, industry representatives and students in mosquito control.
Every year since 1938, hundreds have gathered to hear the latest research, share ideas, and form collaborations.
AMCA will be following all logical health and safety requirements. Additionally, AMCA highly recommends all attendees are up to date on the COVID-19 Vaccination.
At press time, vendors include:
Azelis Agricultural & Environmental Solutions
AMGUARD Environmental Technologies
BVA Oils
Central Life Sciences

EntoExchange

FMC
Frontier Precision, Inc.
GoPro Corp.
INSECTO
Leading Edge
LONDON FOG
Rad Source
Summit Chemical Co.
Target Specialty Products
Valent BioSciences
VDCI
Vectech
VeeMAC
Veseris
The full agenda, list of exhibitors, hotel reservation details, registration details and more are available on the AMCA website.
Future annual meeting dates include:
Dallas, Texas: March 4-8, 2024
San Juan, Puerto Rico: March 3-7, 2025
Portland, Ore.: March 23-27, 2026
In other AMCA news, the association also announced its 25th Annual Washington Conference, taking place May 15-17, 2023 at the Hilton Alexandria (Va.) Old Town. For more information, visit the AMCA website.
About American Mosquito Control Association
The American Mosquito Control Association is an American nonprofit organization and the world's leading organization dedicated to mosquito control. It was established in Trenton, N.J., in 1935 as the Eastern Association of Mosquito Control Workers, obtaining its current name in 1944.