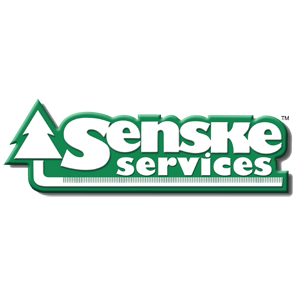 Senske Services, a lawn care and pest control company based in the Pacific Northwest, has received a significant investment from GTCR, a private equity firm based in Chicago, Ill.
The transaction closed on Dec. 15.
Founded in Spokane, Wash., in 1947 by Bill Senske and his wife, Liz, the company today is one of the largest lawn care and pest control companies in the Pacific Northwest and Intermountain regions. Prior to the GTCR investment, leadership included CEO Chris Senske, COO Tim Ehrhart and CFO Bjorn Gjerde.
"I am very excited for Senske to be a nationwide brand in the lawn care space and look forward to a successful relationship with GTCR," said Chris Senske.
Senske will step down as CEO, but will remain a substantial shareholder of the company and remain on its board of directors. Taking over as co-CEOs are Casey Taylor and Nathan Hurst, former CEOs of the commercial water filtration business Waterlogic. Taylor and Hurst will also invest in Senske.
Senske Services will serve as the platform for a broader national expansion in the residential lawn care and pest control industries.
"We are excited to partner with GTCR and look forward to continuing to provide Senske's customers with exceptional service," Taylor and Hurst said in the news release.  "GTCR brings significant resources and experience in building companies and together we expect to grow Senske into a leading national lawn care and pest control company."
LR Tullius served as exclusive financial advisor to Senske Services and Gravis Law served as legal advisor to Senske on the transaction.
Senske Services acquires DesertGreen
In other Senske Services news, the company announced the acquisition of DesertGreen. This lawn, tree and pest control service provider is headquartered in Richland, Wash., and serves a customer base throughout the Tri-Cities. The company was founded by Scott Hockersmith in 1997.
The acquisition adds significant density to Senske's existing presence in the Tri-Cities.
"I've known Scott for many years and have a tremendous amount of respect for what he's been able to build in the Tri-Cities. I'm excited to have his customers and employees join the Senske family as we look to continually grow and provide the same great services," Chris Senske said in the news release.
"I am happy to announce the acquisition of DesertGreen. Scott and the team at DesertGreen built an impressive business with an enduring customer base. We are honored that Scott chose Senske and look forward to our future growth in a strong region," Taylor said.