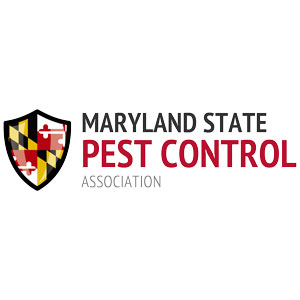 The Maryland State Pest Control Association (MSPCA) will present the 2023 Interstate Pest Management Conference (IPMC) from Jan. 25-26.
Held at the Maritime Institute in Linthicum, Md., the UPMC is the largest gathering of pest management professionals (PMPs) in Maryland each year.
The conference includes the chance to earn recert credits in Maryland, Virginia, West Virginia, Washington D.C., Delaware and Pennsylvania. The categories include general and wood-destroying insect categories as well as public health, right of way and turf and ornamental. With four concurrent sessions, attendees can hand pick the topics that interest them and fir their recertification needs.
The IPMC attracts over 600 attendees each year. In addition to the education sessions, there will also be 30 exhibitors to learn about the newest products, latest services and money-saving offers from sponsors and other exhibitors.
This year's event sponsors include Syngenta, Target Specialty Products, The Bed Bug Hunter, Nisus, Ensystex and Envu.
To register for the event, visit the MSPCA website.
Cut-off date for room reservations is Jan. 13. More information about hotel reservations is available here. 
Here is a list of sessions available:
Practices for Solving and Preventing Small Fly Issues – John Singletary, ACE, Nisus Corp.
Cockroaches – Dr. Dini Miller,  Virginia Tech
Mosquito Management – Jonathan Davis, Syngenta Professional Products
Occasional Invaders/Spotted Lantern Fly -Richard Spigler, BCE, AMGUARD Envionmental
Right of Way Weed Management (category 6) – Koby Cutchall, ARBORCHEM Products
Structural Fumigation – Robert Verrico, ACE – Western Fumigation
IPM in Schools – Charles Barton, American Pest Management
Winning the Bed Bug Battle -Dr. Brittany Campbell, Control Solutions
Rodents – Trisha Shellenberge, Bell Labs
Termites & Other Wood Destroying Insects – Dr. Lucas Carnohan, BCE – American Pest Management
Pesticide Formulations – Mode of Action – Ed Van Istendal – Ensystex
Tick Management – James Butler – US Army Health Command – Atlantic
Wildlife – Dave Ramsey, ACE – Copesan