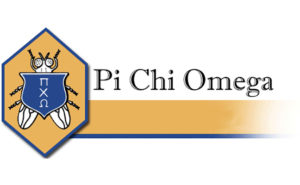 Pi Chi Omega is looking for qualified applicants to apply for its six scholarships.
The national fraternity for pest management professionals (PMPs) has been awarding scholarships to undergraduate and graduate students pursuing degrees in urban and industrial pest management since 1976. To date, more than $240,000 in scholarship support has been provided to more than 140 students. Many of the students that have enjoyed Pi Chi Omega scholarships have become industry icons, like Pest Management Professional Hall of Famer (Class of 2008) Dr. Bobby Corrigan, who was the very first recipient.
The purpose of the scholarships is to bring young scientifically focused people into our industry. The impact of the students supported by Pi Chi Omega over these 46 years has flooded the industry with knowledge and passion that have made a lasting impact on how our Industry addresses the challenges of pest management.
The 2023 Pi Chi Omega Scholarship program has been launched and will award six individual scholarships totaling $13,000.
Eligibility is open to currently enrolled undergraduate or graduate college students who are engaged in the study of urban or industrial pest management and are interested in pursuing this field as a career. Applicants who are actively working towards completing their degree may apply by March 15, 2023.
Visit https://www.pichiomega.org/scholarship for more information and to download an application.  You can also make a contribution on our website to support the continued giving of scholarship funds to the students who will support our industry moving forward.
About Pi Chi Omega
Pi Chi Omega is a national fraternity for pest management professionals. Initiated in 1950 by six students of Pest Management Professional Hall of Famer Dr. John Osmun (Class of 1997) at Purdue University, the fraternity today is comprised of nearly 450 members representing 38 states and four foreign countries. These members are considered to be some of the most distinguished, dedicated and talented professionals in the industry.