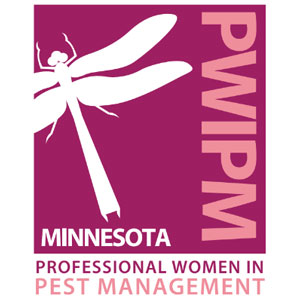 The Minnesota Chapter of Professional Women in Pest Management (PWIPM MN) is partnering with the Girl Scouts of Minnesota and Wisconsin River Valleys (GSRV).
This will be the "first ever of its kind Exclusive Bug Masters Partnership," according to the news release. It will provide programming for girls in second and third grade to explore the world of bugs and girls in sixth to eighth grades learn more about the pest management industry from cross-country experts on STEM related nature and environmental jobs.
Despite all genders having an equal interest in STEM in elementary school, by high school, girls have a lower interest in STEM than boys, and only 13 percent of teenage girls think of STEM as being their first career choice, according to the news release. As a result, women make up only 30 percent of Minnesota's 23-25 year old STEM workforce. Girl Scouts ensures that girls see themselves as STEM leaders and have access to learning opportunities in these high-paying fields. PWIPM MN is also excited to share that this is a unique collaboration between three of our area's biggest Pest Management Companies, ECOLAB, Plunkett's Pest Control and Adam's Pest Control. Together, we have secured the funding for this incredible sponsorship.
About Professional Women in Pest Management
Professional Women in Pest Management is an affiliate group of the National Pest Management Association (NPMA) whose mission is to attract, develop and support women in the pest management industry through educational programs, resources and peer networking.
Each year, PWIPM:
Hosts professional development sessions and networking events at NPMA's Legislative Day, Academy, and Pestworld (sponsored by ServicePro);
Awards professional empowerment grants;
Recognizes an industry leader through the Women of Excellence Award;
Raises money for a charity at the PestWorld 5k; and
Publishes quarterly newsletters.