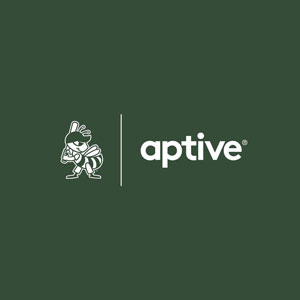 The Salt Lake Bees announced the new partnership of Aptive Environmental.
Starting this season, Aptive Environmental will be a partner of the Salt Lake City, Utah-based minor league baseball team.
"We are excited to partner with an award-winning pest control company," Brian Devir, Salt Lake Bees vice president of sponsorship, said in the news release. "We look forward to utilizing their services to help protect our facilities while elevating the fan experience."
This partnership grew out of Aptive's commitment to support and invest in local organizations that enrich the community. As a bug-focused company, partnering with the Bees was a perfect fit. In addition to creating new in-game interactions, Aptive will also regularly service the Salt Lake Bees facilities so that every game is enjoyed.
"Growing up, I enjoyed playing baseball and watching my favorite teams. The sport brings back so many memories. Becoming a sponsor of Utah's baseball team is another great way for Aptive to be involved in the community," Aptive Environmental CEO Vess Pearson said. "We look forward to teaming up with the Bees by providing our expertise and improving the game experience for the team and fans!"
About Aptive Environmental
Aptive Environmental provides pest control services to customers in 34 states across the U.S. Aptive Environmental is also a member of the EPA's Pesticide Environmental Stewardship Program and has partnered with the United Nations Foundation's "United to Beat Malaria" to help stop the spread of Malaria transmitted by mosquito bites.