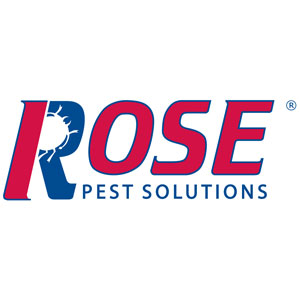 Rose Pest Solutions has been named one of the Best of the Best by The Detroit Free Press three years in a row.
The award celebrates the best metro Detroit has to offer. Winners are determined by votes from Free Press readers who selected their favorite companies in each category. Rose Pest Solutions beat out Critter Control and PestX Pest Control to win the title of Best of the Best in the Pest Management Company category for the Detroit metro market.
"It's an honor to be recognized as a top pest management company by Detroit Free Press and its readers," said Jim Ives, president of Rose Pest Solutions. "This award recognizes our dedicated team members who demonstrate exceptional service to our clients every day."
About Rose Pest Solutions
Founded in 1860 by Pest Management Professional Hall of Famer Solomon Rose (Class of 2001), Rose Pest Solutions is the nation's oldest pest management company offering clients industry-leading pest management technology. Rose Pest Solutions provides comprehensive pest management services for commercial, municipal and residential clients from its 17 offices in Michigan, Ohio and Indiana. Named as a "Top Workplace" by The Detroit Free Press every year since 2018, the company has six board-certified entomologists and nine associate certified entomologists on staff. Rose Pest Solutions is also renowned for its technical expertise and use of integrated pest management practices designed to protect the homes, health and property of its clients. Rose Pest Solutions has received numerous certifications for its commitment to excellence, including QualityPro, QualityPro Schools & GreenPro from the National Pest Management Association.