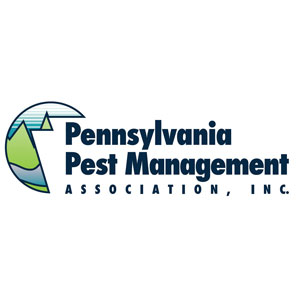 The Salino Scholarship Committee, under the direction of the Pennsylvania Pest Management Association (PPMA) board of directors, awarded scholarships to six high school students.
Almost $10,000 in scholarship funding went to six students planning to the 2023-2024 academic year.
Each student is sponsored by a PPMA member company.
"The Salino Memorial Scholarship gives us the opportunity to carry on Joe Salino's legacy," says PPMA President Jeff King. "An integral part of our industry for nearly 40 years, Joe was a role model for young people looking to make their mark on the world. He set a great example through his expertise, leadership and service to others."
The following students will receive a financial award to help fund their college education in 2023-24 (sponsors in parentheses):
Jaden Colwell, Wallenpaupack Area High School – Springfield College (Colwell Termite & Pest Control, Wyoming, Pa.)
Kaley Williams, Canton Jr/Sr High School – Bloomsburg University (County Pest Control, Canton, Pa.)
Caitlyn Bowen, Daniel Boone High School and Pennsylvania Cyber Charter School – Alvernia University (Hyres Pest Control Inc., Douglassville, Pa.)
Jared Byer, Harry S. Truman High School and Bucks County Community College – Penn State Abington (Terminix, Levittown, Pa.)
Camryn Gore, Thomas Jefferson High School – Slippery Rock University (Rentokil Terminix, Wyomissing, Pa.)
Daniel Rauch, Moon Area High School – Edinboro University (Grill Pest Control, Verona, Pa.)
Paul Kutney, chair of the Salino Scholarship Committee, said the judges considered volunteerism and other community involvement, participation in extracurricular activities, academic merit and more in their evaluation process.
"We look at what candidates have achieved in their lives so far and ask about their goals for the future. We want to know that they are committed to education and career excellence, and driven to make a difference," Kutney said in the news release. "Our committee and the entire membership of PPMA are proud to support these rising stars, the emerging leaders of tomorrow."
The Salino Scholarship Committee plans to award three $2,500 scholarships for the 2024-2025 school year. Applications will be available this fall.