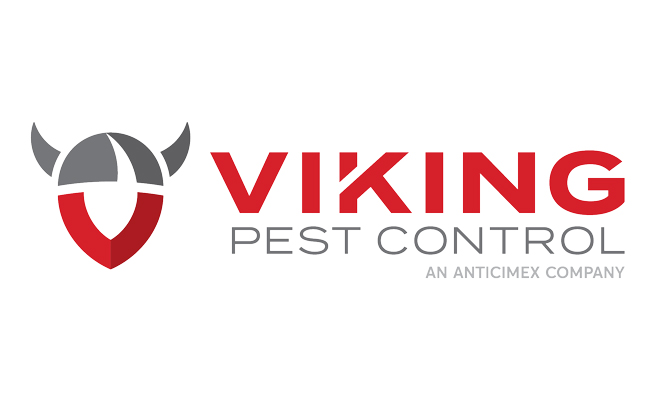 Viking Pest Control was recently named one of the Best Pest Control Companies by Real Simple magazine, a magazine focused on all things home related.
Viking received the 2023 honors for Best Pest Control Company for Spotted Lanternflies as well as Best Regional Pest Control Company for Mosquito and Termite Control from Real Simple and Best for Mice, Best Regional for Termite Control, and Most Economical for Mosquito Control from Better Homes & Gardens.
"We are thrilled to be recognized for our pest control efforts by Real Simple and Better Homes & Gardens," Eric Gunner, a pest management professional at Viking Pest, said in the news release. "Our team works hard every day to provide our customers with the best pest control services possible, and these awards are a testament to their hard work and dedication."
High tick activity this spring
Viking Pest Control also reported a higher than usual tick activity for spring this year.
Viking aims to help address this rising public health issue by providing helpful suggestions and complementary informational materials.
"Ticks are through the roof this year," Craig Sansig, ACE, PHE, Viking Pest's service director, said in the news release. "There hasn't been a day where I haven't had to pull one or two off my dog."
Sansig recommends keeping wildlife away as a key part of protecting homes and families from ticks.
"In residential areas, host animals can be rabbits, deer, rats, mice, bats, groundhogs, raccoons, opossums, birds and other wildlife. By reducing the amount of wildlife around the home, you can reduce tick pressure considerably," Sansig said.
Sansig also suggests fencing to deter wildlife entry. He adds, "By choosing plants and shrubs resistant to deer, you can help to reduce the attractiveness of your property to deer and the ticks they carry." Beyond these precautions, Viking Pest Control offers a Tick and Mosquito service that provides seven expertly applied preventative treatments.
When it comes to protecting pets, Sansig cautions against using homemade treatment solutions. However, he recommends using appropriately labeled flea and tick treatments so long as the directions are followed closely. Should a tick be found on a family member or pet, The Daily Pest, the Viking Pest Control blog, has articles on removing them safely.
In addition to practical advice, Viking is releasing an updated variation of its popular Spotted Lanternfly Egg Scraper cards, this time including a keychain tag that illustrates the size and appearance of the ticks most seen in New Jersey, Pennsylvania, Delaware, and Maryland. Ticks can be surprisingly small, some no bigger than a poppy seed, so knowing what to look for is essential. The revised scraper cards also include two holes demonstrating the smallest space mice and rats can squeeze through.
Both tick and mosquito treatment and spotted lanternfly cards can be ordered on the Viking Pest website.