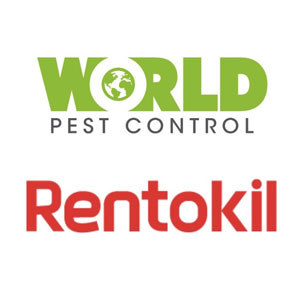 Sylvan Grove, Kan.-based World Pest Control partnered with Rentokil North America as of May 1, 2023.
World Pest Control served residential and commercial customers for 69 years. The company is committed to protecting homes, families and businesses with pest control services.
According to an open letter from former owners of World Pest Control, Brian and Shonda Meitler, the partnership with Rentokil is "a natural fit with values that put the employees and customers at the front of everything they've done in the past and will continue into the future."
The letter stressed from the beginning of the partnership that their employees and customers were their No. 1 concern.
"Most of you are like family and have been part of the World Pest Control family for many years and they want to thank you for the opportunity to serve you," the Meitlers wrote in the letter. "What's great is you will continue to be visited by knowledgeable technicians with the added benefit of speaking with great customer service representatives who will provide you with the same world-class service you have come to expect said the letter. The only change you should notice is the increased benefit from additional resources this new partnership provides."
About Rentokil North America
Rentokil North America represents the North American division of Rentokil Initial plc, which operates in 83 countries. Rentokil North America includes a portfolio of brands that provide expert service to both residential and commercial facilities. This expanded organization increases national coverage, provides faster response times, and now offers an even broader range of solutions including odor management, bioremediation and food safety services.