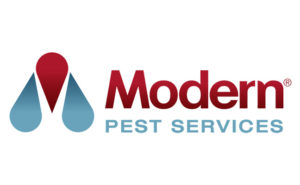 Modern Pest Services, an Anticimex company, was named on of the Forbes Home Top 10 Pest Control Companies in the U.S.
Forbes highlighted Modern's eco-friendly SMART pest control technology, which is helping homes, businesses and even cities like Portland, Maine; Old Town, Maine; and Somerville, Mass.; control rodents with 24/7 digital monitoring. Forbes also pointed out the outstanding customer experience, which was also honored for the third year in a row by The Spruce.
"We are tremendously proud to be recognized as one of the top ten pest control companies in the United States," David Lock, president of Modern Pest Services, said in the news release. "This recognition is a testament to the dedication and expertise of our team, who work tirelessly to ensure the safety of our clients and their homes and workplaces. We remain committed to delivering exceptional service and setting industry benchmarks for quality and innovation."
The Forbes Home team developed its  list of the best pest control companies by first identifying competitors that met basic criteria such as licensing and insurance. The team then reviewed the 17 most widely available companies from that list and scored them all based on 35 different attributes and further pared our list down to the top companies. The ratings take into account factors like customer ratings and reviews, customer support options, nationwide availability, treatment options, free inspection options and online quote availability. All ratings are determined solely by the Forbes Home editorial team.
The full Top 10 list includes: