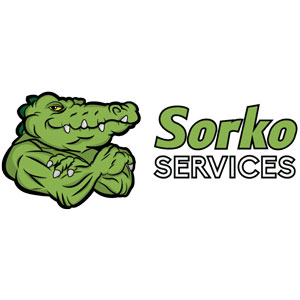 Sanford, Fla.-based Sorko Services announced that it will now offer pest, termite, mosquito, lawn and shrub care, irrigation repairs and wildlife removal services to its list of outdoor home services.
Stephen Okros, owner of Sorko Services, started the company in March 2018, focusing on aquatic weed control and maintenance.
The company originally only offered aquatic weed control, lawn care and landscaping services. Its pest control services will include treatments for termites, ants, mosquitoes, rodents and stinging insects.
"Aquatic weed removal was new to me, but we have a ton of Lakes in Central Florida so I knew there was a strong market for it. I went to work with a website and marketing campaign right away and was able to grow to over $4 million annually in just four years," Orkos said in the news release.
Now by expanding his service offering to include pest, termite, wildlife, lawn and shrub care, irrigation and mosquito services, Okros has been able to add a team of experts in the field with over 40 years of combined expertise. Sorko Services offers both one–time treatments for lawn, pest or aquatic services, as well as regular maintenance plans.
"We highly value our customers and our technicians. If we have happy technicians, we have happy customers, and if we have happy customers, we know we are doing the right thing and will continue to grow as the experts in our field," Orkos said.
About Sorko Services
Founded in 2018, Sorko Services provides the communities of Central Florida with reliable and environmentally-conscious pest control, lawn care and pond maintenance services. To ensure the company are always delivering the best services possible, its team is:
State-certified and professionally trained
Environmentally responsible with each treatment
Comprised of local experts who know Central Florida's needs
Committed to doing the right thing for its customers