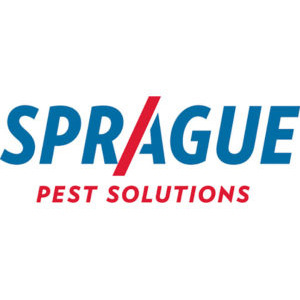 Tacoma, Wash.-based Sprague Pest Solutions was recognized as a Top Workplace 2023 by The Oregonian.
This recognition emphasizes Sprague's commitment to creating an exceptional workplace environment based on the feedback and satisfaction of its team members.
Per a news release, the Top Workplaces award is a highly esteemed accolade in the business community, highlighting organizations that excel in fostering a positive work culture and maintaining strong employee engagement. This award recognizes companies throughout Southwest Washington and Oregon and is driven by confidential employee feedback. The survey measured 15 key cultural drivers that play a pivotal role in shaping a work environment, such as alignment, execution and connection.
Neary 3,000 organizations applied and less than 5 percent were selected. Sprague is the only pest control company to make the list. The award encompasses Sprague's Portland, Eugene and Medford branches.
"It's always been our goal to create an environment where voices are heard, team members feel valued, and where everyone feels like they have a spot at the table," Leila Starwich, director of people operations at Sprague, said in the news release. "Earning a Top Workplaces award is a badge of honor for everyone at Sprague."
About Sprague Pest Solutions
Sprague Pest Solutions provides preventive and remedial pest management and food safety consulting services to leading food processing, agriculture, healthcare, and hospitality and distribution facilities across the Western U.S. The company services commercial clients in Washington, Oregon, Idaho, Utah, Colorado, Nevada, Wyoming, Montana, Arizona and California.
According to Sprague's history page on its website, the company was founded in Spokane, Wash., in 1926 by W.B. Sprague to serve Eastern Washington, and soon after opened a second location in Tacoma, Wash., to serve customers in the western half of the Evergreen State. It was purchased in 1931 by A.H. Treleven Sr. Now in its fourth generation, the Treleven family still leads the company today — including Pest Management Professional Hall of Famer Larry Treleven (Class of 2016).