In 1988, Steve Hotsenpiller worked in a factory by day, and built his pest control company by night. He and his wife, Anita, were starting a family and wanted to build on his skill set.
Hotsenpiller worked in pest control before, loved the industry and felt he was good at it. By 1993, Steve's Pest Control had taken off to the point where they hired their first employee. Today, the Holt's Summit, Mo.-based company has more than 100 employees. Steve and Anita are still at the helm, and are joined by their grown children and company co-owners, Jared Hotsenpiller and Megan Jacobson, ACE.
"In the beginning, everything was run from our kitchen table. Dad serviced and sold, and Mom answered the business phone line at home," Jacobson explains. "Later, our first office was a metal shed built on our property next to our home, so growing up, the employees were like family to us."
Learning all aspects
Jacobson admits that at first, she was all about "getting out of a small town" and began a career at a marketing agency after earning her college degree. A few years in, however, the pull of the family business grew stronger. In 2013, she returned to Steve's.
"I officially started on the customer service team, and today, I manage the office," she explains. "But it's important to me to know what our technicians know, too. I was the first license holder for the company for turf and ornamental, so we could build out that service offering. Last year, I became the first female associate certified entomologist in the state of Missouri!"
Jacobson says Steve's customer service representatives (CSRs) work with both the sales team and technicians.
"The sales team is comprised of long-tenured technicians," she adds. "They are better able to help our customers because they've seen the problem before, can diagnose it easily and explain it in laymen's terms as to how we're going to take care of it."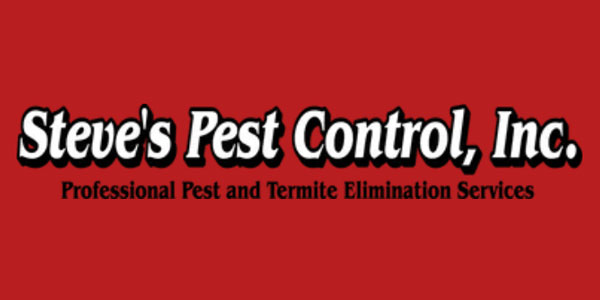 Jacobson points out this strategy helps technicians see Steve's as not just a job, but a career. "It seems like a lot of people are more nomadic in their careers these days," she says. "But a lot of times, it's linked to how they're being treated."
Quality assurance
As Steve's continues to grow, Jacobson says, making sure employees still feel that personal touch is top of mind. To help in this regard, Steve's implemented a quality assurance (QA) team, each of whom serves as a team leader for a small group of technicians, sales and customer service personnel.
"Our QA team can tell us who is ready to move up in the ranks," she adds. "It also gives younger employees a way to grow themselves — and their paychecks."
---
COMPANY NAME: Steve's Pest Control
HEADQUARTERS: Holt's Summit, Mo.
2022 REVENUE: $13.9 million
PROJECTED 2023 REVENUE: $16 million
PROJECTED INCREASE: 15 percent
MEGAN'S BUSINESS TIPS:
1. Get involved. Our industry is so full of knowledge. Find people you can trust and share with in industry and peer groups. It's amazing where you can find new ideas.
2. Surround yourself with good people. We wouldn't be successful without a fantastic team — and they wouldn't be as fantastic without training, knowledge and support. Our team is truly the reason we are so successful and growing the way we are. Everyone brings different things to the table, and we want to use that to the best of our abilities.
3. Make sure employees feel appreciated. So many people here are more like my aunts and uncles and siblings, not my employees. We are a big company, but we still have the family feel that's so important to us.