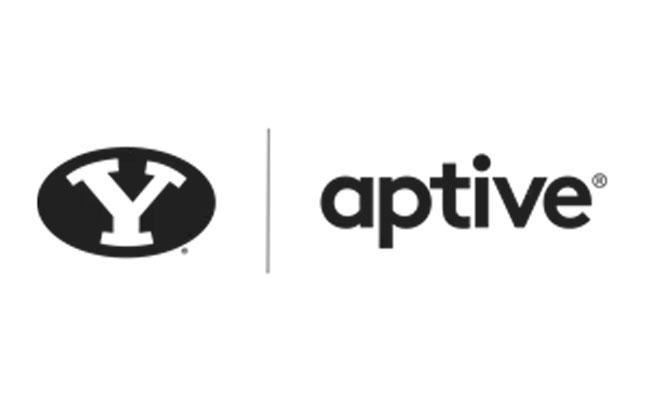 Aptive Environmental, an award-winning pest control company, has partnered with Brigham Young University (BYU) Athletics to be its exclusive pest control partner. Both Aptive and BYU are based in Provo, Utah.
"The university is known for its entrepreneurial mindset and its strong values. Many of our employees, including myself, are proud BYU Alumni," Vess Pearson, CEO of Aptive Environmental, told Yahoo! Finance. "BYU played a pivotal role in jumpstarting my future, and I'm proud that Aptive is now a partner with BYU Athletics."
The three-year partnership between Aptive Environmental and BYU will feature co-branded broadcast and digital elements, social media promotions and on-site, in-game activations. For example, each home football game will feature an Aptive-sponsored "Kicks Cam," where fans can show off their best sneakers for the big screen.
Aptive will also support iconic student events such as Midnight Madness, BYU Career Fairs and the Roar of Cougars (ROC) booths across campus.
"We are excited to partner with Aptive," Casey Stauffer, BYU associate athletic director for corporate sponsorships, said in the news release. "We're especially thankful to partner with businesses run by BYU alumni."
About Aptive Environmental
Founded in 2015 by Vess Pearson and David Royce, Aptive Environmental provides pest control services to customers in 34 states across the U.S. The company has over 700,000 customers with services in over 120 different locations and has over 2,400 employees. Aptive Environmental is also a member of the U.S. Environmental Protection Agency's Pesticide Environmental Stewardship Program (EPA PESP) and has partnered with the United Nations Foundation's "United to Beat Malaria" to help stop the spread of malaria transmitted by mosquito bites.