I can't believe the holidays are here already. Where did this year go? Seriously, 2023 flew by faster than Aaron Rodgers' New York Jets career.
We began the year with me writing this new monthly column, "Start-up Stories," which replaced my 16-year odyssey writing "Start-up Diaries." In March, I sold Schopen Pest Solutions and started a new company, RV There Yet Pest Consulting. Smoke from Canadian wildfires blanketed most of the Northeastern United States for much of the spring. Artificial intelligence creeped into our lives at an accelerated pace. Tami and I bought some property and a new home in Oklahoma. Depeche Mode released their 15th studio album. Inflation kicked everyone's butts. Tina Turner passed away. Swashbuckler Indiana Jones came out of retirement for one more treasure hunt. The U.S. government ended the COVID-19 Public Health Emergency. A new King was crowned in England. Whorton Pest Control's Mark Whorton — aka the Meme King —took Facebook posts to a level higher than Snoop Dogg at a Hollywood rager.
Before 2023 turns into 2024, however, let's get an update on our final Start-up Stories company, Resolve Pest Management of Bayville, N.J. Carlos Lugo, third-year owner of the company, has also had a busy 2023: He attended the PMP Growth Summit in Orlando, Fla., by special invitation; he and his beautiful wife, Sylvia, welcomed the newest Lugo to the family (Bethany) this summer; and he hired his first employee. Plus, his company is growing at a nice pace — sales are up nearly 20 percent for the year.
A goal within reach
Just like our other four Start-up Stories companies, Resolve Pest Management numbers are up significantly this year compared to last. Although sales are strong, Lugo says he isn't satisfied yet with the overall numbers.
"One of my goals was to hit $20,000 in a month and I came really close in August with $19,763.91," he said. Despite the lack of a 20K month, he is steadily growing the company. Lugo finished 2022 with $140,000 in production. When 2023 began, he told me he was hoping to finish at around $200,000. The New Jersey native could still hit that number, although he will probably fall somewhere between $170,000 and $180,000.
"Early September was a little slow, so I tweaked my SEO for my website," he told me, referring to search engine optimization. That seemed to do the trick, he added, as his phones have been ringing steady ever since. The father of five also told me, "I've been smarter with my advertising, and I've been working very hard on my website."
Organizational tips
One item that came up frequently when Lugo and I held our Zoom meetings was the importance of being organized. The 13-year veteran knows pest control, for sure, but he also understands that, as an owner, he must continue to manage his time effectively.
"I tend to overthink things,"he admits. "Overthinking things slows me down and prolongs my projects."
While this might have slightly slowed some of his development this year, Lugo is still on pace for respectable growth. When I started Schopen Pest Solutions, I purposely slowed my buildup during my first four years because I wanted to spend time with my young family. In the same way, Lugo is only 31 years old; he can be patient and still spend time with his wife and kids while working on the infrastructure of his company.
To help this young entrepreneur become more organized, we discussed how he could switch from bimonthly accounts to quarterlies; improve his routing through his pest control software; promote his reviews; and be more strict with billing. Instead of chasing the dollars, he should be collecting credit card info over the phone or at the time of service.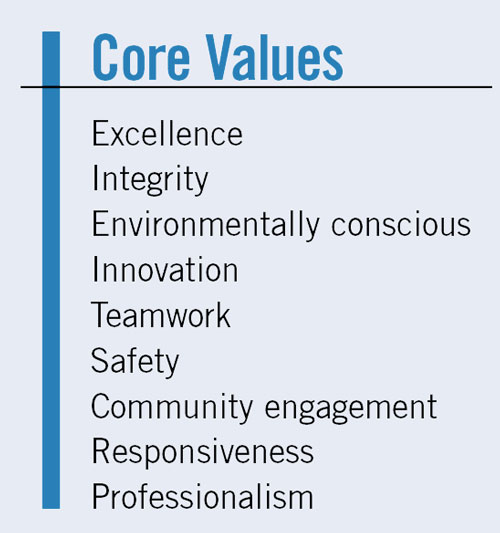 This past summer, he also hired his first employee, a young college student who was a big help. "Pierce was fantastic," Lugo reports. "I wish I would have hired him sooner."
Heading into 2024, some of the plans he has for growing his business include:
Moving out of his home office.
Starting a monthly newsletter.
Using drones for inspections.
Trying his hand at dog-waste removal.
Hiring a full-time tech in the spring.
Creating a green program he can market and sell.
Improving his recurring revenue through mosquito and termite services.
2023 isn't quite done with us yet, though. We will have a wrap-up column next month featuring Lugo and the other fantastic company leaders we chronicled this year. In addition, proud Papa Pete will be attending Trey Schopen's graduation from law school; "Aquaman and the Lost Kingdom" comes out in December; and Mark Whorton will have at least a half-dozen cringe-worthy Facebook memes coming our way.