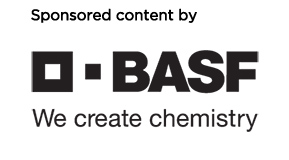 Most homeowners consider ants an annoyance. They're the number one reason homeowners request the services of pest management professionals (PMPs).
As social insects, ants live in colonies. Their complex social structures, foraging habits and nomadic nesting tendencies make ants difficult to control. Spraying the wrong insecticide may kill a few workers, but not the entire colony.
Failure to control these pests can result in the loss of a profitable, long-term customer. It also can result in profit loss from callbacks and much desired customer referrals.
By using non-repellant products, PMPs can use the social nature of ants to their advantage. When ants are unaware an application was made, exposed ants will carry and transfer the insecticide from pest to pest, allowing PMPs to control ant problems the first time they're called, establish longstanding customer relationships and build a foundation for future business.
---
Challenge
Controlling ants inside and out
Repellent insecticides rarely result in colony death.
Ants are particularly adept at circumventing repellent chemical barriers.
These insecticides generally affect only the ants contacting the treatment, usually the foraging workers, with minimal impact on the remainder of the colony. These efforts can be futile, especially with some ant species that form super colonies that can infest multiple properties.
Killing a few workers means the colony survives… leading to callbacks.
---
Solution
Genuine Transfer Effect technology: Helps eliminate ant colonies at the source.
Ants live in colonies, making them true social insects. Most spray insecticide treatments result in only a few foraging workers being killed, not the entire colony. Even sealing entry points won't always work, since it's nearly impossible to find and seal all possible areas where ants could enter a home.
The solution is genuine Transfer Effect technology from BASF. This innovative technology is built around taking advantage of the social behaviors of ants including following pheromone trails, grooming, communicating and other forms of physical contact. Through genuine Transfer Effect technology, ants naturally pass the insecticide to other ants in the colony.
Genuine Transfer Effect technology utilizes non-repellent formulations, which ants can't detect. This means technicians won't waste time trying to find hard-to-locate colonies.
---
The duo that protects homes, inside and out
Exterior perimeter:
Termidor SC Termiticide/Insecticide
Termidor SC termiticide/insecticide, the nation's number one ant control product, has been a trusted, proven performer for ant control since the year 2002 with genuine Transfer Effect technology.
Apply Termidor SC termiticide/insecticide in the following locations:
One foot up and one foot out from the structure.
Apply in 18-in.-wide bands around windows, doors, vents, pipes or other exterior openings.
Apply to exterior surfaces or into structural voids of structures where ants enter the structure, crawl and hide or trail, or where nests are found.
Interior, exterior perimeter, off-structure:
Alpine WSG Water Soluble Granule Insecticide
Alpine WSG insecticide, labeled for use in the home, is the only indoor product with genuine Transfer Effect technology.
With its reduced risk, Alpine WSG insecticide is a responsible approach for your customers' health and safety when used as directed.
Apply Alpine WSG insecticide in the following locations:
Inside the home, around doors and windows, under sinks, and around pipes.
Off structure in the yard to foraging trails, nests or mounds.
On lawns, landscaping, structures and impervious structures.
On structure (between or with Termidor treatments).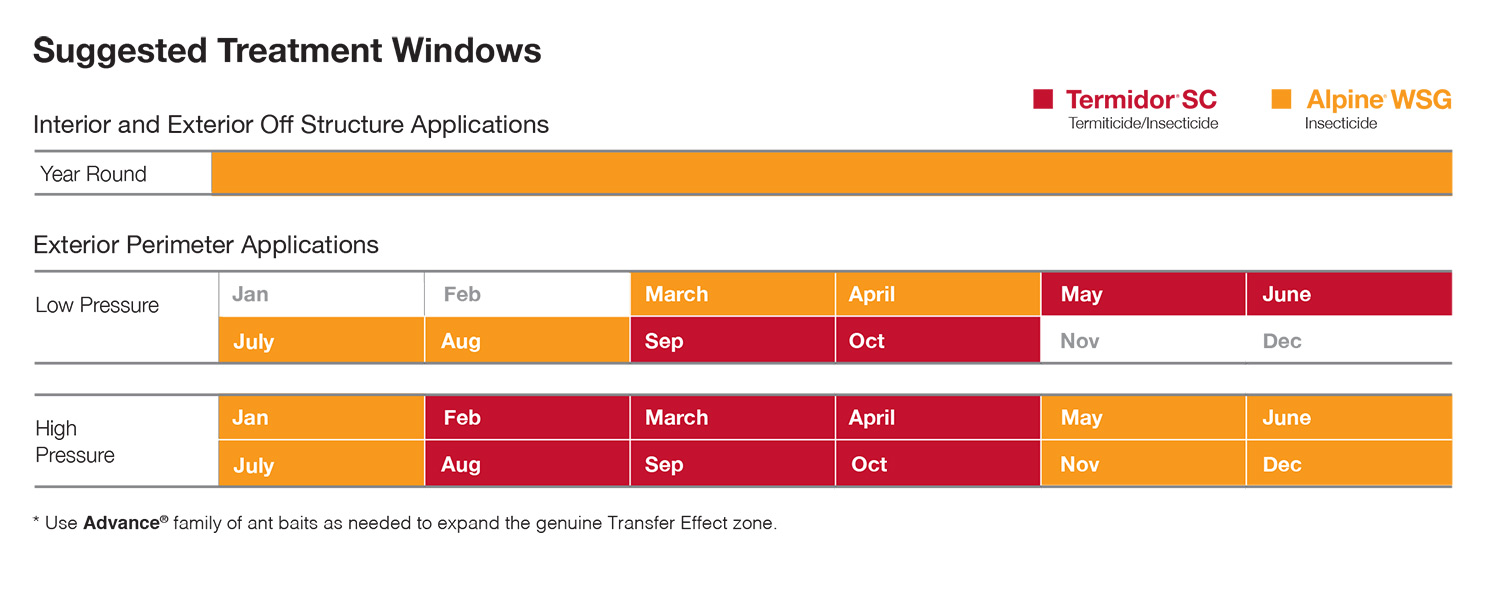 The right combination for peace of mind
Used in combination, Termidor SC termiticide/insecticide and Alpine WSG insecticide help eliminate ant colonies, reduce callbacks, and encourage customer retention. Homeowners can rest easy, knowing that ants are no longer a problem, inside or outside.
To find out more about Termidor SC termiticide/insecticide and Alpine WSG insecticide with genuine Transfer Effect technology, visit pestcontrol.basf.us or contact your local BASF sales representative.
---
This page was produced by North Coast Media's content marketing staff in collaboration with BASF. NCM Content Marketing connects marketers to audiences and delivers industry trends, business tips and product information. The Pest Management Professional editorial staff did not create this content.