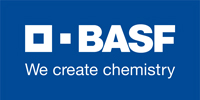 Pest Management Professionals (PMPs) who rely on termite treatments as part of their revenue stream have opportunities and challenges. When termites swarm, business booms; when they don't, business may suffer.
Did you know that termites cause more than $5 billion in property damage in the United States every year? This statistic gives the majority of property owners a reason to call a PMP, even if only to schedule an inspection as a valuable precaution.
With much demand for termite services, efficiency and efficacy are paramount for PMPs. Those able to maximize product and treatment efficacy and reduce labor costs can service more accounts with less effort and increased profitability.
Select the Best. Know the product efficacy data. Review the USDA-Forest Service trial data when considering liquid termiticides (Note: PMP Magazine has published the USDA-FS data in past years). Addition of non-repellent termiticides to the PMP toolbox has provided for one of the most demonstrable increases in efficacy in termite management (and customer satisfaction!) over the past 25 years. To quickly alleviate potential damages, PMPs can rely on non-repellent liquid termiticides that can be transferred by termites, allowing it to kill more termites and reduce termite pressure near the structures being protected (regardless of the number of colonies). Consider how non-repellents can help with your service.     
Do less. This may sound counterproductive, but with high-efficiency termiticide, it's quite the opposite. Thanks to molecular technology, Termidor® HE high-efficiency termiticide creates an enhanced protection zone for exterior perimeter soil treatments using half the water and allowing for 77% smaller trenches, 33% fewer drill holes and 50% shallower minimum treatment depths than the industry standard. Less labor time is required (filling tanks; digging, treating and backfilling trenches; drilling and sealing access holes, etc.) while providing a top shelf treatment that allows the PMP to provide a more thorough service on site and enjoy additional revenue-producing services. Using less water, less fuel, less wear and tear on equipment is a more sustainable termite service.
Termite Bait. Bait systems, such as Trelona® ATBS annual bait stations, are an excellent way to provide structural protection through colony elimination. Installing a bait system is a great approach if a conventional liquid-only treatment isn't the best option for an account. PMPs can install multiple baiting systems per day – helping serve more customers and avoid leaving money on the table. Recent improvements to some baiting systems help reduce labor inputs by requiring a minimum of one inspection a year, providing the flexibility to customize timing of the post-treatment inspections. Through education provided by the PMP, many property owners understand how baiting works and see it as an environmentally friendly, low-invasive, long-term solution for termite control.
Know your Tools. There are numerous termite management tools from which to choose: a high-efficiency termiticide is effective and labor friendly for exterior perimeter and localized interior treatments. Ready-to-use foam termiticides, such as Termidor Foam termiticide/insecticide, are ideal for spot treatments in wall voids and directed treatments into active galleries (they are also excellent for general pest treatments – check the labels!). Foaming agents can be added to liquid termiticide finished dilutions to help enhance coverage and get control material to termites in hard-to-service areas (under slabs, dirt filled porches, hollow blocks, behind veneers, voids, tree treatments, etc.). Moisture meters, radar, acoustic and infra-red detectors can pinpoint termite active and/or conducive areas. Know the labels; be familiar with changes in label text and help your employees stay current. Stay up-to-date and select options that can help your company provide excellent service.
Be Creative. Different locations can best be served with different technologies. Sometimes a combination approach provides the best curative and/or preventative service for your customers. When water sources or plants being grown for human consumption are near the structure to be protected, consider using bait stations. If the property owner likes the idea of a termite bait system, but also wants to stop the damage quickly, consider a combination approach with a bait system and directed non-repellent liquid treatments at the active areas and/or conducive conditions. Accessing bath traps for inspection and treatment are examples of an excellent service. Conventional "full" treatments can provide excellent control. Some non-repellent technologies are labeled for exterior perimeter / localized interior treatments, which provide high efficacy with less labor and product applied. Please review the product labels and select treatments that are supported by your state regulatory authorities.
For more information, visit pestcontrol.basf.us.
---
Header image: BASF
This page was produced by North Coast Media's content marketing staff in collaboration with BASF. NCM Content Marketing connects marketers to audiences and delivers industry trends, business tips and product information. The Pest Management Professional editorial staff did not create this content.