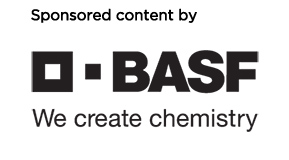 A good product can help you manage a pest infestation, but it's a whole different story when you've found a product that can impact your bottom line — and result in notable business growth. When you find a manufacturer that offers multiple business-changing products, like Yankee Pest Control did, then you found a partner for life.
We're interviewing three pest management professionals this spring to hear how they were able to solve business problems, cut costs or build program offerings as the result of their partnerships with BASF.
A time-saving solution for taking down termites
Yankee Pest Control relies on BASF products to ensure a quick, clean takedown.
"You're going to make money from it, there's no doubt."
A few years ago, termite control accounted for only about 9 percent of Boston, Mass.-based Yankee Pest Control's business. Since incorporating BASF products into its Healthy Home program, however, Yankee has seen a four-point growth in one year.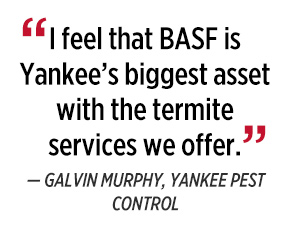 "The first few jobs we did I tracked and serviced personally, and the BASF products killed the termites in record time," Murphy says. "We were not only able to cut the price in half for the customer, but we were also able to cut the time of our service in half because the cost of the product went down. We were able to do a better job, and it took a lot less labor."
Murphy created a three-tier system for Yankee's Healthy Home program that allows customers to personalize the program to their specific needs. This gave the firm the opportunity to upsell customers and give them the best products — BASF products — in the top two levels.
Watch the first episode of "Boosting your business with BASF" below to hear Murphy describe the ways Termidor SC Termiticide/Insecticide and Trelona ABTS Annual Bait Stations from BASF helped his business grow.
Read this article to learn more on Yankee Pest Control's growth.
Check back in May for the next episode of "Boosting your business with BASF." Learn more about BASF at pestcontrol.BASF.us.
---
This page was produced by North Coast Media's content marketing staff in collaboration with BASF. NCM Content Marketing connects marketers to audiences and delivers industry trends, business tips and product information. The Pest Management Professional editorial staff did not create this content.
Header photo: BASF