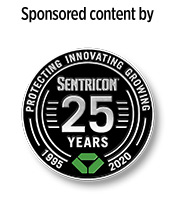 There is a simple, unspoken rule in the pest management industry: if you want to manage a pest, you have to think like a pest. Day in and day out, you need to study your opponents and predict their next move. If you can do that, you've won the battle — but if you want to win the war, you'll have to innovate, innovate and innovate some more. You'll need to think smarter, act quicker and work even harder than the pests you manage.
Terminix Service, Inc. Training Director and Certified Sentricon Specialist® (CSS) Dean Burroughs of Columbia, S.C., has thought like a pest for longer than he'd like to admit. A 25-year industry veteran, Burroughs has seen almost every trick termites have to offer. Thanks to new research and an open mind, however, he's learning new tactics to combat termites and the properties they invade.
Turning a nightmare property into a dream plant
Every pest management professional (PMP) experiences "nightmare properties," or homes, commercial sites and landmarks that, year after year, defy conventional treatments. Burroughs experienced a nightmare property in the form of a manufacturing plant that was difficult to treat without impacting the sub-slab ductwork underneath the facility. Burroughs needed a new solution — and found one with the Sentricon® system.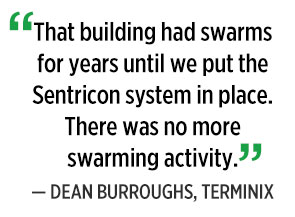 "We were shown study after study, Ph.D. after Ph.D., demonstrating the results and the efficacy of the system," Burroughs says. While he wasn't immediately convinced by studies claiming the "next new thing" in termite treatments had arrived, Burroughs found faith in the Sentricon system elsewhere.
"It was the field test results that showed it worked," Burroughs says. "That building had swarms for years until we put the Sentricon system in place. There was no more swarming activity. In fact, it worked so well that some years after, we went back to that site and pulled up the very first in-ground station we ever installed as a souvenir."
If there is a moral to this story, it has everything to do with using innovative tactics to stay one step ahead of challenges out in the field. While the Sentricon system is now backed by research studies and CSS testimonials, in 1995, the baiting system remained a novelty. Fortunately, Burroughs was willing to try something different in order to overcome the difficulties presented by the manufacturing plant.
Despite this, Burroughs remained skeptical about other treatments — including Recruit® AG Flexpack™ — for the next 23 years.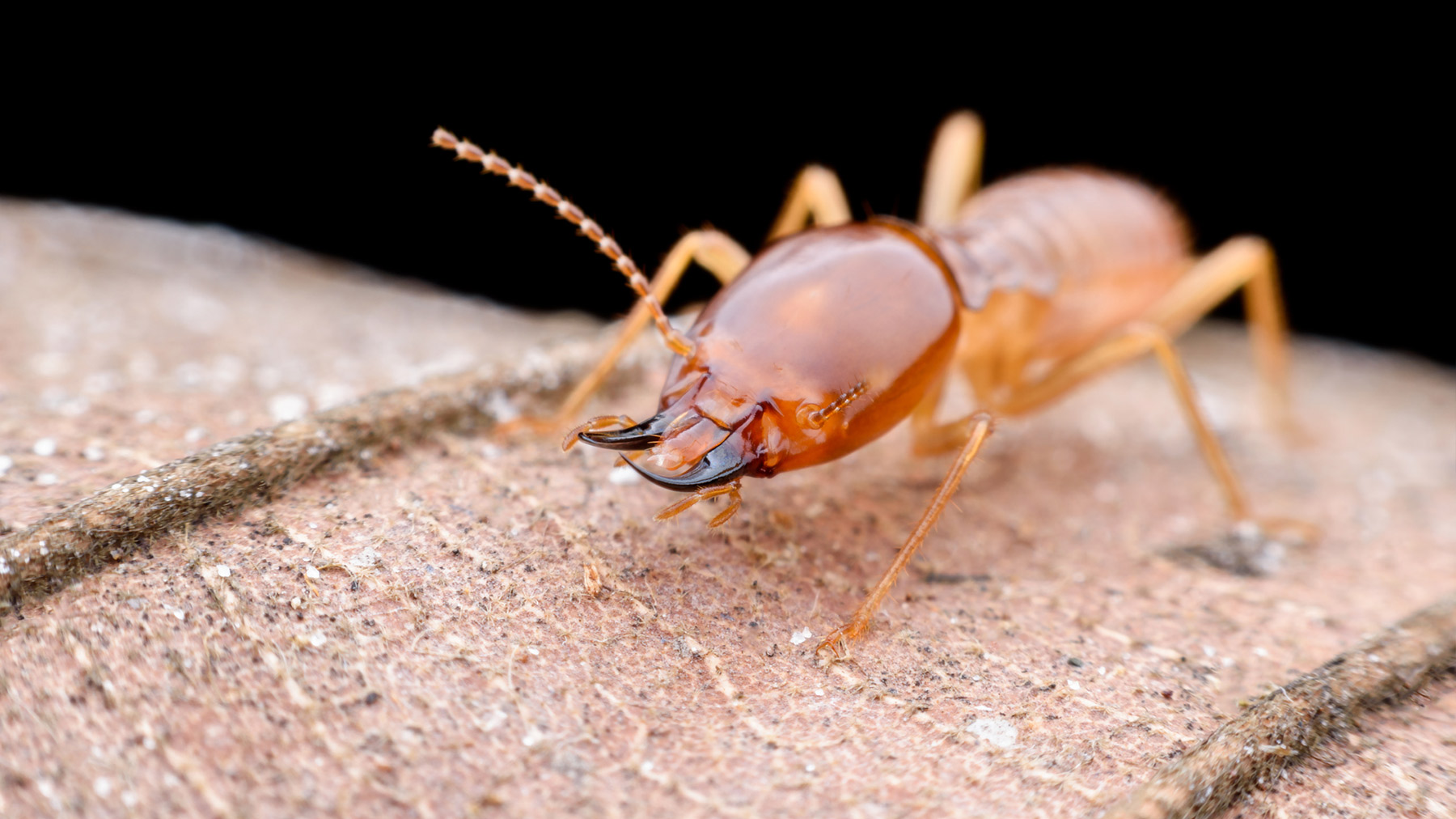 Photo: PK6289/iStock / Getty Images Plus/Getty Images
Combating healthy skepticism with research
While PMPs should be open to new treatment opportunities, skepticism is a necessary tool in the pest management toolkit. Despite the success Burroughs found with the Sentricon® system, he held doubts about treating above-ground termite colonies with Recruit® AG Flexpack™.
"We have to do what's best for the customer," Burroughs says. For many years, Burroughs was unsure of how homeowners might react to Recruit AG FlexPack bait stations. "At first, we thought customers might find Recruit AG FlexPack intrusive when we installed bait stations in the home and left them there for months at a time."
This time, it was the research that swayed Burroughs. "In 2018, we were invited to the University of Florida for a termite seminar," Burroughs says. Dr. Thomas Chouvenc, assistant professor of Urban Entomology, revealed research that showed the efficacy of Recruit AG FlexPack, and Burroughs was ready to put the treatment to the test.
The results? "People really like it," Burroughs says. "Our technicians like that it's less intensive for them."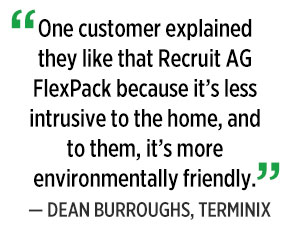 Customers — those Burroughs was most skeptical about — seem to like it a lot, too: "One customer actually explained that they like that Recruit AG FlexPack because it's less intrusive to the home, and to them, it's more environmentally friendly."
Burroughs is a great example of the two qualities an effective PMP should possess: healthy skepticism and an open mind. Without skepticism, it is easy to lose sight of the best interests of customers. However, without an open mind, effective and innovative treatment methods, such as the Sentricon® system, might go ignored. And Burroughs knows firsthand what happens when PMPs stop innovating.
"Simple. The pests win."
---
This page was produced by North Coast Media's content marketing staff in collaboration with Sentricon. NCM Content Marketing connects marketers to audiences and delivers industry trends, business tips and product information. The Pest Management Professional editorial staff did not create this content.
Header Photo: chaiyon021/iStock / Getty Images Plus/Getty Images