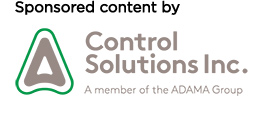 As the saying goes, there's strength in numbers. The same can be said for Control Solution Inc.'s (CSI's) combination chemistry, which combines two active ingredients that individually, work well — but together, become a powerhouse dynamic duo.
Fuse and Tekko Pro are two such combination chemistry products manufactured by Pasadena, Texas-based CSI. The multiple modes of action in each product are formulated into a single, unique product that doubles down on pest control.
Because both of these highly effective products are a fusion of known and trusted chemistry, it takes the guesswork out of which chemical to use on a job.
The double whammy action in CSI's combination chemistry pest control products is the perfect choice for Pest Management Services, headquartered in Blue Island, Ill., near Chicago. The company services most of the Midwest, from Milwaukee to Cedar Rapids to Indianapolis.
Good for business
Pest Management Services' customer mix is about 80 percent commercial and 20 percent residential, says Vice President Mike Brown. Brown has been a loyal user of Tekko Pro and Fuse, which he says just makes good business sense.
"These dual-active products will cover a broad spectrum of pests," says Brown. "They've helped our technicians become more efficient because they're not switching products as often."
The company provides pest services primarily to multifamily apartments, including public housing in Chicago and other municipalities. Brown and his business partner, Dan Wondaal, have also relied on CSI's knowledgeable staff to conduct training for their technicians.
Brown says it's important to him that the products he uses have dual ingredients, so they kill pests now — and continue to work preventively well into the future. With Tekko Pro, for example, the two ingredients working together interrupt the formation of the exoskeleton and will make the cockroaches sterile.
How combination chemistry works
Utilizing combination chemistry to eradicate pests is an industry breakthrough, especially as there are no new molecules that have been introduced into structural pest management, says CSI's technical services manager, Dr. Janis Reed, BCE. In time, pests can become resistant to these molecules, particularly when they're exposed to only one mode of action.
"The idea with combination chemistry is to take two molecules that are in different chemical groups, combine them together, and get more than the benefits of each individual ingredient alone," Dr. Reed explains.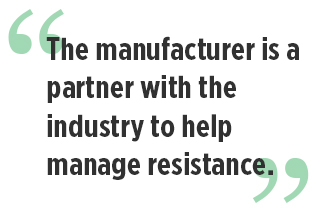 The best reasons for using combination chemistry on fast-breeding pests, according to Dr. Reed, is that even if pests are resistant to one of the active ingredients, the combination of the two together not only will eradicate the pests, but it will also fight or impede resistance from developing.
"It really comes down to resistance management and efficacy. When you choose products that have these really thoughtful, deliberate choices we've made for combination chemistry products — now, the manufacturer is a partner with the industry to help manage resistance," Dr. Reed says.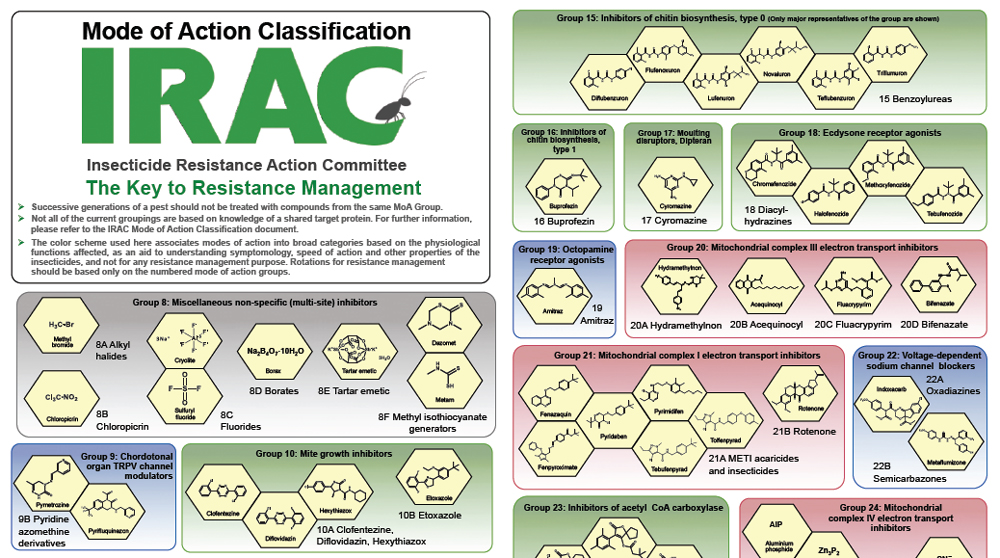 Want a better understanding of resistance? Click to expand for a look at the Insecticide Resistance Action Committee's Mode of Action Classification download.
Attacking cockroaches and termites
Brown takes great pride in working on some of the most sensitive and needy cases: senior housing, which can be prone to cockroach problems but also require limited disruptions to the residents and staff. For those treatments, Brown turns to Tekko Pro.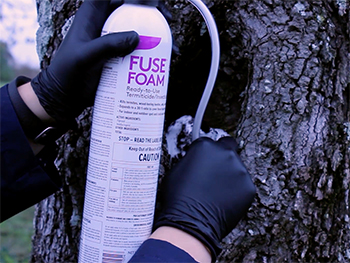 "It will work long term, and it will help out in the future. With growth interrupted, it will be less of a problem in the future, especially when it's a property you regularly service," Brown says. "When you go back in three months, you'll need less chemical to treat a property, because Tekko Pro hangs around and keeps disrupting the growth of bugs."
Meanwhile, Brown uses Fuse in two different ways, depending on the case: He either turns to the concentrate or the ready-to-use foam.
When treating small indoor areas for carpenter ants or swarming termites, he uses the foam.
"The cans of foam are good for wall injections, because they have a small hose already made on the can with a cone-shaped plastic tip on the end," he says. He can insert the plastic tip in a small hole in the drywall, and the foam will expand in the wall cavity.
When doing larger jobs, he uses the concentrate and mixes it with a foaming agent in a two-gallon electric pump.

"It makes more sense economically," he explains.
Mike Brown applies Fuse into walls for most carpenter ant and termite infestations.
Brown agrees with Dr. Reed's explanation of how Fuse's combination of chemicals is non-repellent, which is important when dealing with carpenter ants and termites.
"If they sense repellency, they will not walk through and carry that on to rest of colony," he says, adding that just like Tekko Pro, Fuse lasts and lasts.
What sold Brown on Fuse was a situation a bank customer had with swarming termites entering the interior of the building. After injecting the foam into the walls, Brown says, "it literally wiped out everything; I never got another complaint call after I used Fuse."
Experience has taught Brown that two is better than one.
"When you add dual active or growth regulators, it will help you long-term in preventing bugs from building a resistance to the chemical you were using," he says.
---
Fuse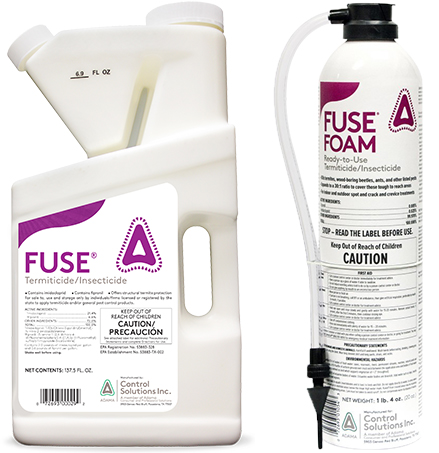 A blend of fipronil and imidacloprid, CSI's Dr. Janis Reed, BCE, reports that the most important thing to note about Fuse is that it is non-repellent, a feature that makes it especially effective on control of social insects. The insects are unaware that an application was made, and as the exposed ones pick up the molecules on their exoskeletons, they transfer the molecules to the ones who have not been exposed.
"That is how the product spreads around the colony. All of this happens without them knowing they got in contact, because it is non-repellent," Dr. Reed says.
Dr. Reed adds that Fuse can be used on structures outdoors. To treat an indoor infestation, applications should be made via crack and crevices, such as wall voids.
Always read and follow the label instructions for the specific product you are applying.
Uses:
Application:
Foam
Liquid concentrate
Flexible label; can be applied up to eight times a year
---
Tekko Pro
Pyriproxyfen and novaluron are the main active ingredients in Tekko Pro. It is categorized as an insect growth regulator (IGR), preventing cockroaches and other pests from maturing and reproducing, although it does not kill the pests on contact. Pyriproxyfen tricks the insect's hormone system into thinking it is still an immature insect, while novaluron is a chitin synthesis inhibitor, preventing the pest from strengthening its exoskeleton, a substance of which is crucial to its survival.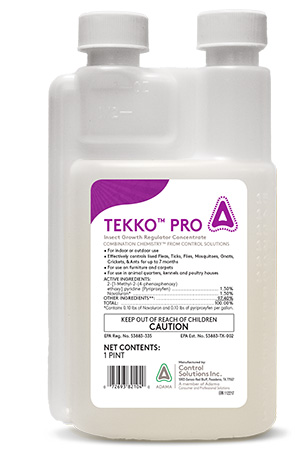 "When you apply this to an immature insect, it loses the ability to actually make the molecule that it needs to produce chitin," says CSI's Dr. Janis Reed, BCE. "The insect functionally cannot harden its exoskeleton if it can't make chitin; if it doesn't have that, it can't survive."
Always read and follow the label instructions for the specific product you are applying.
Uses:
Cockroaches
Fleas
Ticks
Mosquitoes
A number of occasional invaders (including carpet beetles)
Application:
Dr. Reed says that the product is so well loved by customers that when word got out that CSI was considering reformulating the product, the company received a number of phone calls begging them to keep it as-is.
To learn more about Control Solutions Inc., Fuse and Tekko Pro, visit www.controlsolutionsinc.com.
---
Quiz: Further your foam knowledge
Pest management professionals (PMPs) have a variety of tools in their arsenal. While most PMPs require different products to reach different pests, it's also important to have tools that reach pests in different ways and for different use cases. One unique tool to consider is foam.
Test your knowledge — how much do you know about foam formulations?
---
This page was produced by North Coast Media's content marketing staff in collaboration with Control Solutions Inc. NCM Content Marketing connects marketers to audiences and delivers industry trends, business tips and product information. The Pest Management Professional editorial staff did not create this content.