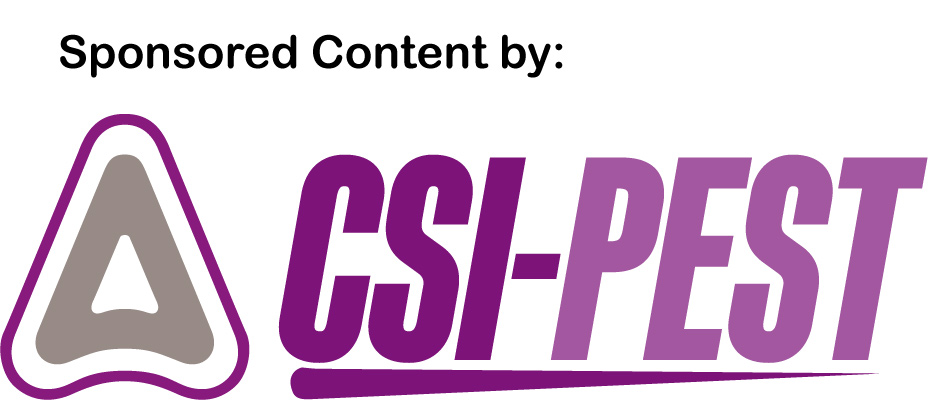 When it comes to pest management, CSI has the solutions a modern pest management professional needs.
The 'NXT' Generation of Cockroach Control
The Bug Man uses Doxem NXT for an Indoxacarb Injection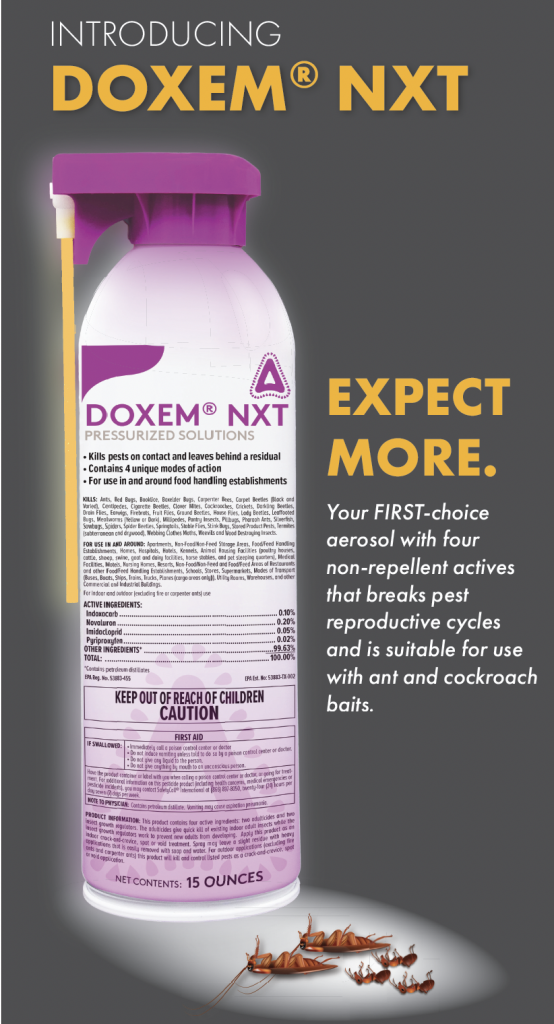 Jack Fussell knows a quality insecticide when he sees one. As technical director for The Bug Man in Baton Rouge, La., it's Fussell's job to evaluate new products, monitor their effectiveness and impact on pests in the field, and decide whether to use that product within the company. When Fussell was introduced to Control Solution Inc,'s (CSI's) Doxem NXT indoxacarb aerosol, he was immediately intrigued.
"They incorporated the indoxacarb into an aerosol, which was brand new to us," Fussell says. "We love that two insect growth regulators, or IGRs, and two additional active ingredients are all included. in addition to that, it's a non-repellent, so it does not have an adverse effect on our baits. This way, we get the best of both worlds."
When a team for The Bug Man goes to any job, they have a base protocol they use to account for every pest. After vacuuming any visible pests, they then hit all cracks and crevices with Doxem NXT. This, according to Fussell, have become their weapon of choice when battling German cockroaches (Blattella germanica).
in one battle, Fussell and his team were called into a restaurant where German cockroaches were infesting. The team used Doxem NXT and scheduled a follow-up for three weeks.
"We came back three weeks later and out of the very few cockroaches that were left, a cery high percentage of them were impacted by the IGR," explains Fussell. "Baiting is effective, but you have to be really particular about what you use. You don't have to worry about that with Doxem NXT. You will get results."
Foaming Out the Pests
Ideal Pest Control uses Tekko Trio Foam for Kitchen Nightmares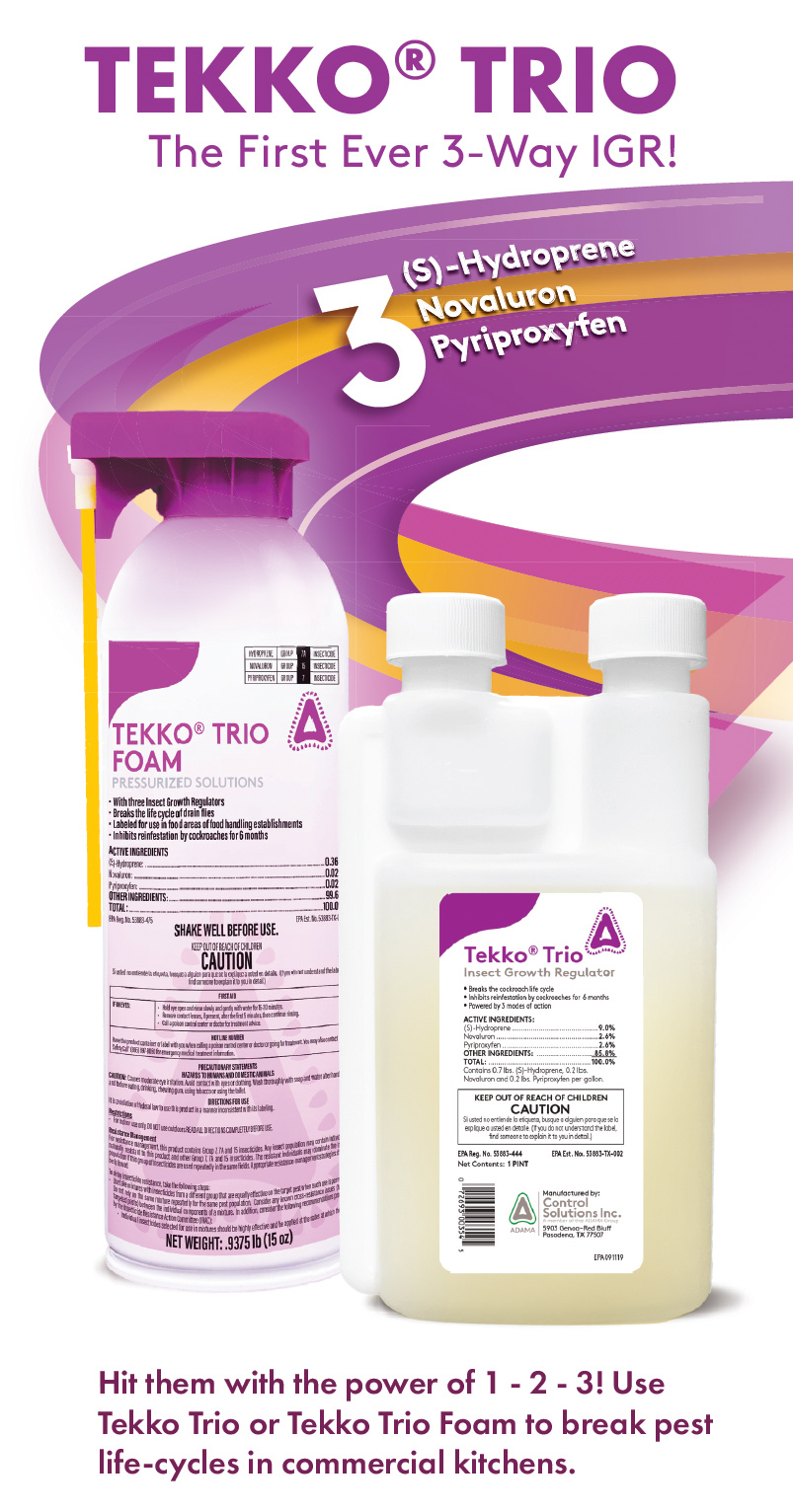 In the last 40 years, Greg Miller, ACE, has held nearly every position in the pest industry, working his way up from technician to technical director, where he has been for the last 11 years. Miller's favorite part of being a technical director is solving problems for the customers of Ideal Pest Control, based in Fort Worth, Texas.
With 65 percent of Ideal's business being commercial customers, Miller has had different challenges when it comes to pest control than if the customers were residential, specifically when it comes to sanitation regulations.
"In commercial kitchen, we deal a lot with small flies and cockroaches because of sanitation issue," Miller explains. "Getting an insect growth regulator, or IGRm into a drain or into an are that stays wet or have a lot of cracks and crevices in it was a challenge. The Tekko Trio Foam just made it so easy."
With three active ingredients in a foam from a can, Miller and his team can address the most common complaints from their customers, including drain flies and cockroaches.
"You can get the foam into wall voids, breeding areas, even stainless steel legs on equipment. you can get the product in there and get to the root of the problem," says Miller. "It's a piece of our arsenal I don't know what we would do without now. Our techs can carry it in a service kit and easily access is no matter where they are in the service."
Learn more about these products at csi-pest.com 
---
Header image: CSI
This page was produced by North Coast Media's content marketing staff in collaboration with CSI. NCM Content Marketing connects marketers to audiences and delivers industry trends, business tips and product information. The Pest Management Professional editorial staff did not create this content.