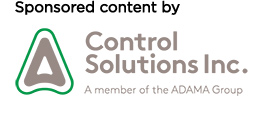 Visibility, education are key to Big Blue Bug Solutions' success.
On the tail end of Termite Awareness Month, it's difficult to think of a pest management firm that has done more to raise the visibility of this damaging insect than Big Blue Bug Solutions.
A 58-ft. long, 9-ft. tall steel and fiberglass replica of an eastern subterranean termite named Nibbles Woodaway towers on top of the company's building, which sits along Interstate 95 in Providence, R.I.
The 2-ton Reticulitermes flavipes figure quickly gained notoriety when it was constructed in 1980 and has since appeared in movies ("Dumb and Dumber"), TV shows ("The Oprah Winfrey Show"), books and comics.
In fact, the popularity of Nibbles Woodaway prompted the company to change its name in 2012 from New England Pest Control to Big Blue Bug Solutions. Today, the firm, which does not disclose its revenue, serves Rhode Island, Massachusetts, Maine and Connecticut. Its business is about 60 percent residential work and 40 percent commercial work.
Photo: Big Blue Bug Solutions
Big Blue Bug Solutions' approach to pest education
Beyond its high-profile mascot, Big Blue Bug Solutions is taking the lead to inform both its team members and customers about termites and the other pests they face. The family-owned firm — founded by the Goldman family in 1935 and in its third generation of ownership — is educating its stakeholders with an impressive internal training program and the help of its suppliers, too.
"It's so important to educate the technicians. Right now, everybody goes online and can get information, but anyone can post anything (on the Internet)," says Tony DeJesus, vice president of technical services for Big Blue Bug Solutions. "We want to make sure our customers are getting their information from a reliable source, and we want our technicians to be that source. Whether the technician has been with us a few months or a few years, it's important they're all doing the same work and speaking the same language."
Those sentiments led DeJesus and his team to create Big Blue Bug University three years ago for its 50 technicians. This internal, 40-hour course takes place in the classroom and is supplemented with on-the-job training. New hires and seasoned veterans alike have taken the training.
"We cover everything from pest safety to termite control to cockroaches and bed bugs," he says. "We cover the biology of the insects and the control measures you take."
---
J&J Exterminating Regional Manager Bryan Gaspard has had his fair share of experience battling Formosan termites in Louisiana. That's why when it comes to battling this growing pest, J&J Exterminating trusts Control Solutions Inc.'s Taurus SC to get the job done. Check out this video to find out why Taurus SC is J&J Exterminating's perimeter product of choice.
---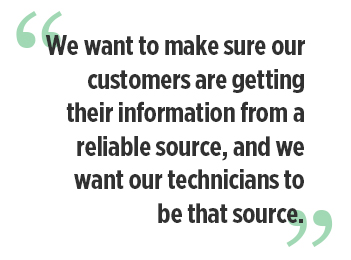 When it comes to termite control, additional training is provided by suppliers like Pasadena, Texas-based Control Solutions Inc. (CSI) to help Big Blue Bug Solutions combat the eastern subterranean termite.
"We don't have to deal with drywood termites, dampwood termites or — God forbid — the Formosan termite," DeJesus says, adding they treat termites about nine months out of the year in the Northeast.
In particular, CSI sales representative John Kurtz visits the team at Big Blue Bug Solutions to conduct training sessions for Taurus SC, the firm's termite control product of choice.
"He's been great at providing our technicians training, so we can get our continuing education credits for our employees," DeJesus says.
Photo: Laura Blake
One product to cut termite callbacks and costs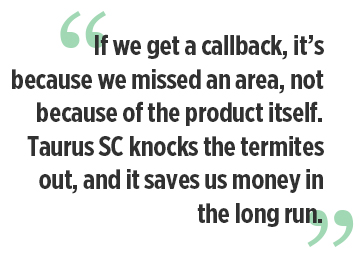 Big Blue Bug Solutions has been using Taurus SC almost exclusively for about eight years.
"The active ingredient, fipronil, is the best out there for termites," DeJesus says. "It's a reliable product, it has a great label and it's easy for our technicians to use."
While having an easy-to-understand label is a great feature, the best benefit of all has been the Taurus SC's efficacy, he says.
"It has cut down on callbacks," DeJesus says. "They're virtually nil. If we get a callback, it's because we missed an area, not because of the product itself. Taurus SC knocks the termites out, and it saves us money in the long run."
To learn more about Control Solutions Inc. and its products, visit www.controlsolutionsinc.com.
---
This page was produced by North Coast Media's content marketing staff in collaboration with Control Solutions Inc. NCM Content Marketing connects marketers to audiences and delivers industry trends, business tips and product information. The Pest Management Professional editorial staff did not create this content.
Header photo: Big Blue Bug Solutions.