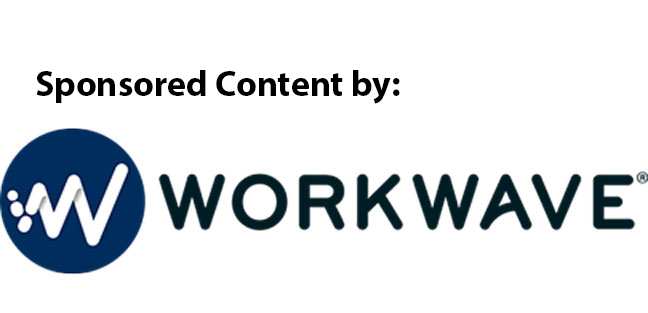 An array of moving parts keeps even the most straightforward pest control business running, from marketing and finding customers, scheduling service visits and dispatching technicians, all the way to providing service and collecting payments. Despite having so many moving pieces, your operations can still be smooth and efficient.
For modern PCOs, choosing a software for your pest control business is all about finding the option that seamlessly brings the many facets of your business together to drive success. From your office staff to your field technicians, the right software helps the many parts of your business to work together more smoothly. The right field service management solution can help modern pest control businesses in every element of their operations.
Business Growth Impact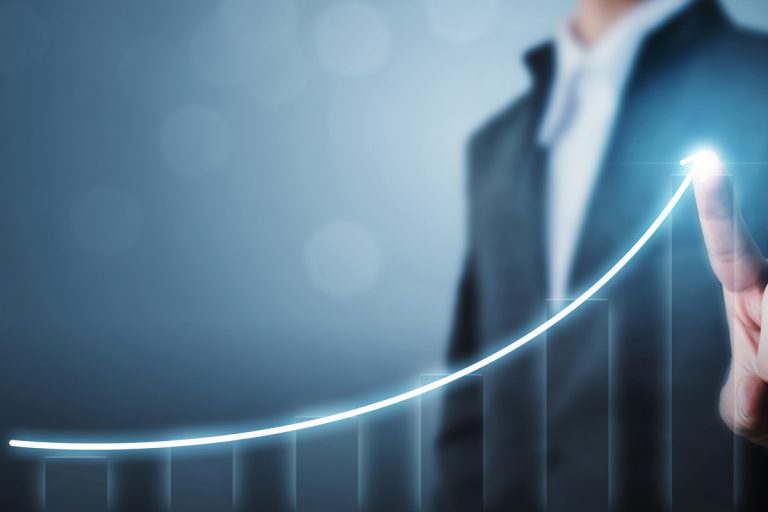 Whether you're running a small-to-midsize business or a larger enterprise pest control company, running a business means keeping growth in mind. Even for PCOs who aren't actively looking to expand into new territories or open new locations, acquiring new customers is a must — and a challenge.
"Our software allows us to track every lead that comes in. It extends to advertising, too, knowing where the advertising that we have been using is most beneficial for the best return," says Josh Petti, owner at Petti Pest Control. "It allows us to pull all reports of every single sale and lead, which allows our closing rate to go up with follow-up phone calls."
With an end-to-end software solution, you get what you need to keep moving your business forward. Whatever your goals are, a true end-to-end software can provide you with more insight into your business's strengths and where you can improve.
Customer Service
From your customers' perspective, your technicians are the face of your business. It's important to ensure that the software you choose empowers them to provide outstanding service right from the first visit — and on every visit after that.
"The software allows every employee to access customer account information, regardless of whether they are in the office or out in the field. Anyone can help answer questions specific to the customer's situation, account or circumstance," says Stephanie Glenn, customer service manager at Paul's Termite and Pest Control. "It allows us to communicate seamlessly between office, field and customers, and tracks all of the communication for future reference. All of these features contribute to the customer experience and aid in our ability to provide the level of customer service we are known for."
Petti mirrored that sentiment, noting that software "allows us to keep all of our customers' issues available and accessible to each of our employees. When someone calls in, we are able to look their account up and see what has already taken place. It keeps us organized to provide top-notch customer service."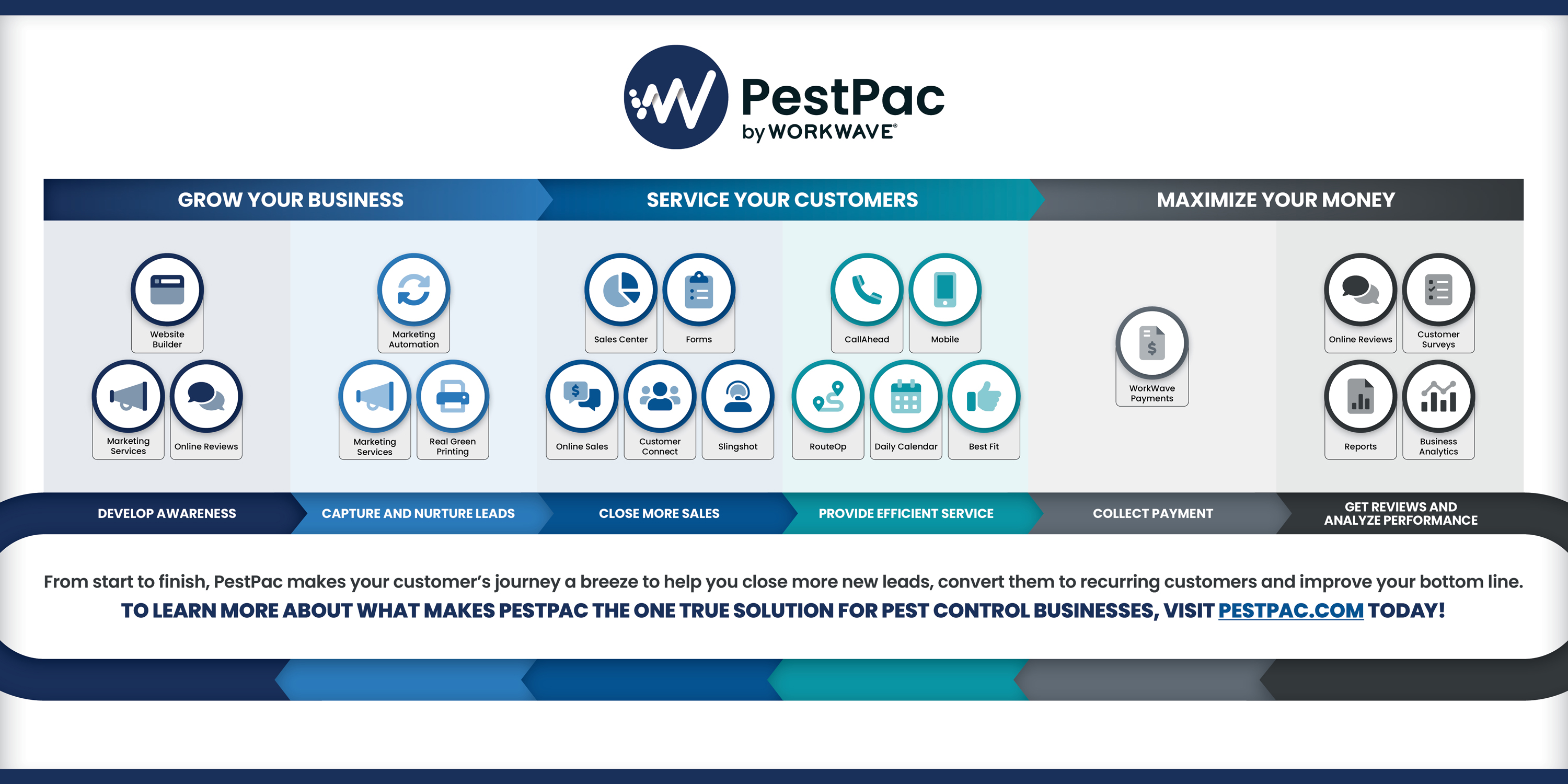 Maximize Your Money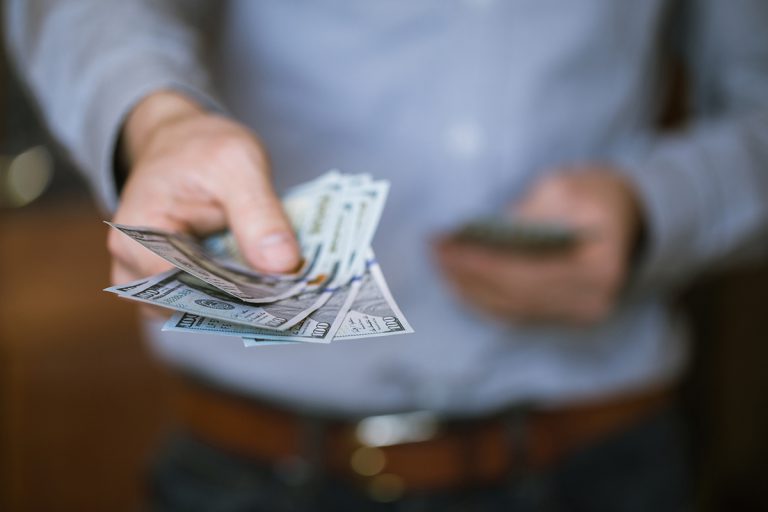 Revenue is a key driver in the decisions you make and the way you run your business. For today's pest control companies, the right software is a core component of taking payments in the field. Ensuring your business can take payments the ways your customers prefer — from credit cards and ACH payments to digital wallets, online portals and pay-by-text options — can minimize delinquent accounts, shorten the order-to-cash cycle, and of course, make your customers happy.
By choosing software with an integrated payment solution, you make it easier for customers to make payments and boost your cash flow almost immediately. In addition to securing more customers by accepting their preferred payment methods, you make it easier for your customers to pay for recurring services, creating predictable, recurring revenue streams.
Finding an All-in-One Solution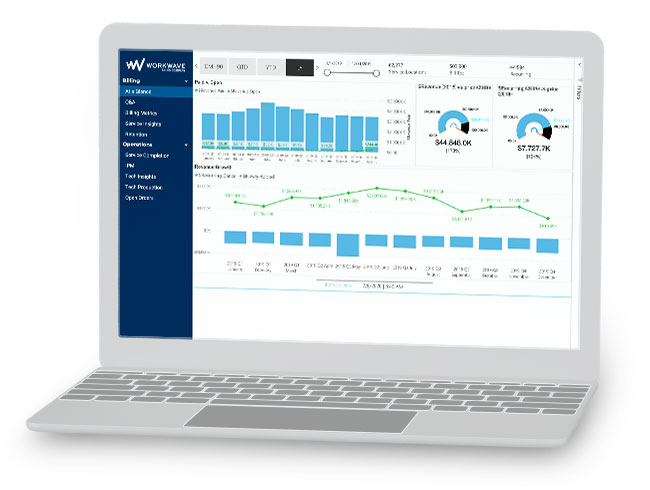 Software solutions can help PCOs to hone in on goals, especially when they can find a full range of features all in one place. Choosing a single solution to manage your business allows you to gain deeper insight and make decisions that drive your business in the right direction.
This approach is what drives PestPac by WorkWave to provide a comprehensive range of features that factors into every step of the business life cycle. With over 40 years of experience in the pest control industry, PestPac can provide the functionality pest control operators need. To learn more about how PestPac provides everything you need to grow your business, service your customers and maximize your money, click here.
---
Header Image: WorkWave
This page was produced by North Coast Media's content marketing staff in collaboration with WorkWave. NCM Content Marketing connects marketers to audiences and delivers industry trends, business tips and product information. The PMP editorial staff did not create this content.