EXPERIENCE THE 2020 NEW YORK PEST EXPO: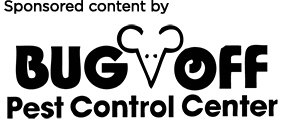 Since launching in 2003, The New York Pest Expo has become one of the most significant events in pest management. Each edition continues to draw large numbers of attendees and exhibitors and serves as a showcase for some of the most notable speakers in our industry. The Expo is a gathering place where leading professionals enjoy a full day of food, gifts, prizes, exhibits, training and special offers. The Expo continues to thrive because it is always fresh and energized — a true celebration among friends!
Sadly, the events of 2020 will not allow us to meet in person this year. Instead, Bug Off Pest Control Center has created an online Expo page which will run for the entire month of November with the theme "We Are Essential."  You'll find:
An Exhibitor Showcase with instructional videos by major manufacturers;
All-Star Testimonials with messages from notable figures;
Upcoming Events where applicators can register for live, in-person recertification programs in New York City; and
The Blowouts section breaks down the major promos, discounts and special offers available at Bug Off's Online Store and Showroom.<
Make sure you are included in Bug Off's email list so you don't miss out on timely notifications. Fully certified Applicators — please register at the Online Store to access exclusive items and insider pricing.
Bug Off Pest Control Center is already making plans for the next Expo. Until then, be safe, stay strong and "See You Live in 2021!"

Watch the video to hear Andy's 2020 New York Pest Expo address.
Exhibitors
Meet the exhibitors supporting the 2020 New York Pest Expo.
Click each logo below to view the exhibitor's instructional New York Pest Expo Exhibitor Booth video.
Testimonials
We are essential. Hear from those leading the pest industry talk about why we are essential, our industry is essential — and the New York Pest Expo is an essential event that shouldn't be missed!
Click each headshot below to watch their video.
Stanton Cope, Ph.D., VP of Technical Products and Services
AP&G (Catchmaster)

Dr. Cisse Spragins, Owner & CEO
Rockwell Labs

Jeff McGovern, Pest Control Consultant
The Resource Shop

Greg Baumann, VP of Technical Services and Regulatory Affairs
Nisus Corp.

Andrea Hancock, Vice President
Mattress Safe

Tommaso Garavaglia, Sales – North America
Polti USA

Dr. Bobby Corrigan, Urban Rodentologist, Scientist and Program Designer
RMC Pest Management Consulting

Andrej Branc, Americas Business Manager
PelGar International

Kevin Connally, Area Sales Manager
Bayer

Casey Prewitt, Sales Manager
Neogen Corp.

John Murphy, Technical Support Manager
Liphatech

Dr. Bill Robinson, Technical Director
B&G Equipment Company

James Rodriguez, ACE, National Sales Manager
B&G Equipment Company

Michael Joyce, Associate Publisher
Pest Management Professional Magazine

Joe Barile, Technical Service Lead
Bayer

Lou Sorkin, BCE, Forensic Entomologist
Entsult Associates, Inc.

Lee Barrett, VP of Business Development
Nisus Corp.

Brian Cooney, Senior Sales Representative
MGK
Blowouts

The best 2020 New York Pest Expo Blowout deals are available

for the month of November ONLY, while supplies last

. Available exclusively to registered Bug Off members.

Sign up to Bug Off's email list for flash notifications on deals.

Atrix
Ergo Vac
Omega Green Supreme Vac

Bayer
Magnum Roach Gel

Bird Barrier
Optical Gel – Box/24

Cryonite
Cryonite Lance (Rebuilt – full warranty)

FiberTrap
FiberTrap Bed Bug Monitors 5-pack

Forefront
Green Gorilla ProLine 1.5 Vi Sprayer

Mattress Safe
All mattress, box spring and pillow encasements

Neogen
Surekill Applicator

Nisus
Fireback Aerosol
True Tech 2000 Foamer

PelGar International
Brigand Soft Bait 16lb
Monarch Soft Bait 16lb
Rodent Stop

Polti
Cimex Eradicator Steamer

Reneotech
Eco Raider Pint

Rodexit
Wave Door Sweep roll
Straight Proofing Strip roll

Senestech
Contrapest 400ml for Evo Xpress
Contrapest 550 ml for Eaton 903TP
L&R Trays for Evo Xpress
L&R Trays for Eaton 903TP

WCS
Wohler Borescope

Woodstream
Victor M320 Holdfast

ZappBug
ZappBug Oven 2 Heater

Zarbeco
Mi Scope Complete Kit

Upcoming Training

Bug Off's professional pest control training programs — held in-person at the Bug Off Career Training Center in New York City — consistently provide a high level of continuing education for pest management professionals.

View the schedule of upcoming can't-miss training programs below and register for events. (Space is limited!)

Pest Management Career Training Course
October 13, 2020 – November 4, 2021

Termite Biology, Inspection and Control Methods
Karen Boniface, BASF
October 30, 2020

Basic Rodent Control
Barry Pitkoff, LiphaTech
November 18, 2020

Designing a Low-Impact Pest Management Program
Pat Ryan, Rockwell Labs
December 10, 2020

Managing Cockroach Resistance
Kevin Connally, Bayer
January 6, 2021

Pest Management Career Training Course:
January 12, 2021 – February 3, 2021

Pest Birds in Urban Environments
Ray Olschewski, Bird Barrier
January 29, 2021

Use, Care and Maintenance of Compressed-Air Sprayers
Craig Martelle, B&G Equipment
February 17, 2021

Termites – What You Need To Know:
February 25, 2021

Bed Bug Update
Brian Cooney & Filipe Ferreira, MGK
March 9, 2021

Termites – Best Management Practices
March 25, 2021
Experience the 2020 New York Pest Expo
We won't be able to gather in person this year, but don't miss the essential New York Pest Expo excitement and education in 2020. It's happening online: exhibitor showcase videos, all-star testimonials, training events and blowouts! Visit the New York Pest Expo website now.

And then, we'll "See You Live in 2021!"
---
This page was produced by North Coast Media's content marketing staff in collaboration with Bug Off Pest Control Center. NCM Content Marketing connects marketers to audiences and delivers industry trends, business tips and product information. The Pest Management Professional editorial staff did not create this content.
Header graphic: LongQuattro/iStock / Getty Images Plus/Getty Images, OTHER IMAGES: Bug Off Pest Control Center