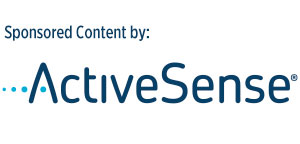 The last thing you want in a food pantry is rodents, but often it can't be helped. Generous donations make food pantries possible, but when pallets of donated food arrive after sitting in a food distributor's warehouse for some time, they can harbor unwanted stowaways: Rodents.
For one Texas food pantry, a small roof rat (Rattus rattus) problem soon turned into a full-blown infestation. When its previous pest management professional (PMP) was unable to solve the problem, the food pantry's director brought in Killum Pest Control of Lake Jackson, Texas.
"When I went to look at the place, you could smell the rodent urine and feces on the shelves," says Eric Melass, vice president of operations for Killum Pest Control. "There was a dead rat in the trap … it was pretty bad. You could see rub marks where the rats went behind the shelves. I was shocked."
Melass' immediate plan of attack was to put down snap traps. But he also knew traps can provide an unfortunate consequence between service visits: Dead rodents smell and attract flies. Removing rodents before they decompose can help with the smell, but this requires additional time and labor at the expense of the PMP.
Knowing that the food pantry was mostly staffed by volunteers, Melass recommended installing ActiveSense®, an electronic remote monitoring (ERM) system. When attached directly to the trap, the ActiveSense sensors notify the Killum team of activity through real-time alerts. That way, a technician could check the trap and remove any catches before volunteers even arrived, preventing them from having to see or smell the aftermath.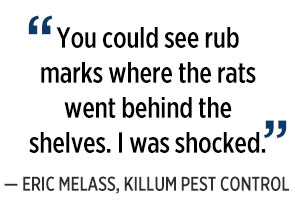 In the beginning, volunteers would go home at 4 p.m., and by 7 p.m., the alerts would begin triggering. Because the alerts include the address and position of the trap in the building, Melass knew instantly where the activity and potential catches were located.
"I would get these alerts and I'd start envisioning, we got a dead one there and a dead one there," Melass says. "You start painting this picture in your head."
On that first day, the Killum team caught seven rats. Over the next three weeks, they caught 26 in total. During that time frame, each activity alert was confirmed as a catch by a technician who visited the site to check the traps.
Photo: Corteva Agriscience ™
While traps were placed in both the warehouse and the drop-ceiling in the office, the alerts showed the traps in the office had the most activity. That led to the discovery that rats were feeding in the warehouse and then returning to their nest, located in an office wall space.
Because of the frequency of catches in those first three weeks, the Killum team made daily visits to remove rodents. Each time they caught something, Melass notified the director of the food pantry.
"We had such a good relationship with the contact, that I was updating her regularly," Melass says. "I was also telling her to let her know they'd get a bill for each visit."
After the first three weeks, the Killum team didn't catch another rat. Yet, the food pantry followed Melass' recommendation to keep the system in place for a full three months to ensure the problem was resolved. That meant three months of service revenue, even without additional revenue generated by rodent activity. Once those three months were up with no additional activity, the food pantry opted to remove the system.
By helping deliver valuable peace of mind to the customer, the ActiveSense system helped Killum retain the customer through ongoing preventative service.
"Because ActiveSense was a hero, it got us pest control service we didn't have, and that was pretty cool," Melass says.
Since integrating the ActiveSense system into rodent service offerings, Melass has noticed an increase in Killum's retention rate.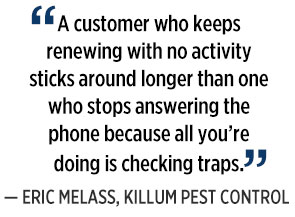 "Business is lasting longer," Melass says. "We sell the initial install and a month of service, and customers pay every time we come out to remove a catch. Each month, they can decide to keep the technology or cancel it. A customer who keeps renewing with no activity sticks around longer than one who stops answering the phone because all you're doing is checking traps."
Ultimately, the system is adding more value for customers, and they seem to appreciate the service, even if it comes at an additional cost.
For PMPs looking to invest in an ERM system, such as ActiveSense®, Melass has one crucial piece of advice: Don't undervalue the technology.
"We are renting a rodent removal service," Melass says. "People understand they are paying for the job to be done, not just an inspection."
---
™ ® Trademarks of Dow AgroSciences, DuPont or Pioneer, and their affiliated companies or their respective owners. © 2020 Corteva.
This page was produced by North Coast Media's content marketing staff in collaboration with ActiveSense. NCM Content Marketing connects marketers to audiences and delivers industry trends, business tips and product information. The Pest Management Professional editorial staff did not create this content.
Header photo: Corteva Agriscience™; Graphics: PMP Staff