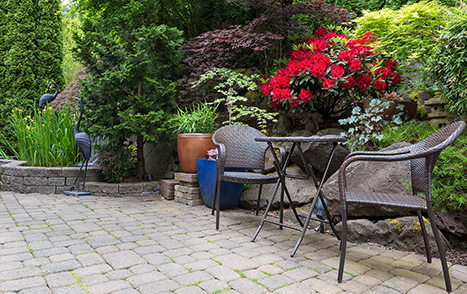 As the weather gets warmer and people spend more time outside and in backyards, pest management professionals (PMPs) will also start getting more calls about treating outdoor areas for stinging insects. Nuisance stinging insects like hornets, yellowjackets, and wasps aren't just irritating. Their painful stings can also be dangerous, especially for young children and for people with allergies. Stinging insects also have the tendency to swarm when their nests or hives are disturbed. Multiple stings from swarming insects pose a significant danger to anyone, even those without allergies.

Customers will count on PMPs to correctly identify and treat stinging insect problems all season long, so it's important for professionals to gear up for increased stinging insect calls at commercial, residential, and recreational locations.

Correct Identification

Some stinging insects, such as bumblebees and honeybees, are beneficial species that serve an important purpose for humans and/or the surrounding environment. It's imperative that PMPs are well-versed in identification of beneficial species to assess the threat level for customers. Honeybees, for example, are typically not as aggressive as other bee species unless provoked, while bumblebees are more territorial.

Much like bees, there are multiple species of other stinging insects like wasps and hornets. The wasp family includes the red paper wasp, the German wasp, mud daubers, and more. Hornets include bald-faced hornets, Asian giant hornets, European hornets, and more.

Although threat levels to humans vary by species and location, any stinging insect hive or nest near a high-traffic structure will require control. Knowing the type of insect at hand, the hive or nest location, and the threat level the stinging insect poses will help professionals choose the best course of treatment and product solution.


What Customers Can Do

Homeowners, business owners, and outdoor maintenance employees can take a number of steps to protect themselves, their families, and their patrons from stinging insects, and they will turn to the PMPs for advice this summer.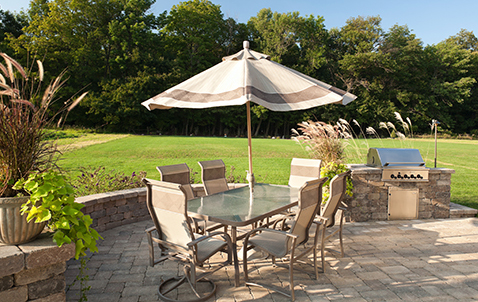 Make sure customers know that the number one way to prevent a stinging insect occurrence is to make sure the entire property is free from stinging insect hives or nests. Customers can regularly walk around the exterior of their homes, businesses, and structures to scope out the potential. Spots to check carefully include: the undersides of decks or porches, eaves, any structural overhangs, or outbuildings. And tell customers not to forget about the greenery on their properties. Trees and shrubbery can provide an ideal spot for some species of stinging insects to set up shop.

When performing a regular perimeter check, make sure customers know that they should not approach a stinging insect nest or hive if spotted. They should call a professional immediately to assess the threat and put together a treatment plan.

Zoëcon Professional Products offers PMPs a wide selection of product solutions that offer broad-spectrum, long-residual control of insects to reduce callbacks. When it comes to stinging insects, Zoëcon professionals recommend Zenprox® Wasp-X®2 Spray or Essentria® Wasp & Hornet Spray.

Zenprox® Wasp-X®2 Spray

Powered by the core active ingredient, etofenprox, Zenprox® Wasp-X®2 Spray provides the immediate knockdown of stinging insects. It is designed for both indoor and outdoor use, featuring a foaming jet-spray that reaches up to 20 feet.

This non-staining formulation quickly kills wasps, hornets, yellow jackets, tent caterpillars, ants, and cockroaches. Outdoor areas where Zenprox® Wasp-X®2 Spray can be applied include, but are not limited to: eaves, trees, shrubs, ivy, sheltered spaces of buildings, tree stumps, landscape timbers, railroad ties, and building foundations. Indoor areas include, but are not limited to: attics, steeples, mechanical rooms, barns, sheds, non-food/non-feed warehouses, garages, and carports.

Essentria® Wasp & Hornet Spray

For the more environmentally-conscious customer, Essentria® Wasp & Hornet Spray is a 25(b) Exempt essential oil formulation, featuring botanically derived active ingredients. This easy-to-use natural wasp and hornet control solution sprays up to 20 feet with foaming action, to reach difficult areas indoors and out.

Essentria® Wasp & Hornet Spray can be used to control wasps, hornets, yellow jackets and spiders, and can be used directly on nests.

This non-staining aerosol solution is approved for use in residential, commercial and institutional areas including, but not limited to: decks, patios, garages, yards, housing complexes, government buildings, warehouses, nursing and assisted living facilities, office buildings, schools, daycare facilities, libraries, and other areas where nests are built.


CLICK TO LEARN MORE about how you can achieve stronger stinging insect control and reduce callbacks with Zoëcon Professional Products.