Tips and Tricks: Must-have tools for bird net, wire installation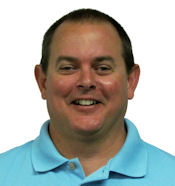 By Mike Dougherty
Sales, Bird-B-Gone, Inc.
Bird work involves attaching products to buildings and their substrates. Most jobs you encounter will include multiple surface types and building materials. Having the right tools on hand will help with overall efficiency and prevent trips to the hardware store. I've created a list of some of the most common tools used for bird net and bird wire installation:
• Hammer drills are the most common tools used for netting and bird wire installations. Avoid the larger hammer drills you use for termite work; instead, choose a smaller version that has faster rotation and can drill holes more accurately.
• Cordless drills are commonly used for bird netting, wire, spike and spider installations. Don't forget your battery chargers.
• Use a ratchet crimp tool to crimp ferrules from 3/32 to 1/16 in. These are a lot easier to use and more effective than cable clamps.
• Cable cutters makes cutting off hog rings a lot easier.
• You cannot hang netting onto cable without a hog ring tool.
• If you're using a pneumatic hog ring tool and an air compressor, it's not recommended to use extension cords, which can drop the voltage and may burn out the compressor's motor. Instead, add more air hose.
• You need scissors to trim off extra netting once you are finished with the installation, or for cutting the net into smaller pieces.
• You may know a powder-actuated tool as a Hilti or Ramset gun. Whatever you call it, it likely can be rented from your local home improvement store. Using this tool is the fastest method of attaching your anchors to steel or concrete.
• Once you've hand-tightened your turnbuckles, use a screwdriver to apply extra tension to a support cable.
• Hammers are used for installing net spikes and inserting bird wire posts into glue-on bases or anchor rivets.
• Most bird jobs involve installing products up high, where birds loaf or build nests. Invest in quality ladders and rolling scaffolding, and save money on repeat rental.
• Cleaning and removal of bird droppings and debris is essential prior to installing products, so make sure you always have a shovel, broom and trash bags (double-bag droppings) at your disposal.
• Always protect your eyes (safety goggles) and lungs (respirators) from the droppings you are removing from the area.
• Safety should be a priority on every job, so use safety cones and caution tape to keep the public or other workers safe during an installation.
• The U.S. Occupational Safety and Health Administration (OSHA) requires you wear a hard hat if working on a lift. The hat also makes working under a netting installation more comfortable. Hard hats slide easily along the net, whereas baseball caps can get caught on the mesh.