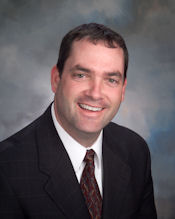 By Mark Westover
Vice President, Global Sales, Bell Labs

Here are six keys to successful baiting:
1. Choose the right rodenticide for the job. Whether it is a new account with a heavy infestation, an existing account with persistent rodent activity, or a preventative program set up to monitor and keep rodents out, proper selection and application of rodenticides will determine the success of the rodent control program. Baits containing acute active ingredients are ideal for heavy infestations that need a quick knockdown of the rodent population. Rodenticides made with second-generation anticoagulants are ideal for picky rodents or when non-targets are not a concern. Be sure to consider all actives and bait formulations when determining your baiting strategy.
 2. Read the rodenticide label before placing the bait. The label instructions give useful information on bait placement. The general rule to keep in mind is that the label is the law.
3. Place bait where rodents travel. Your inspection will identify the problem areas and the species involved. Place bait where rats and mice will find it. Some baits include specialized luminescent ingredients that cause rodent feces to glow under ultraviolet light for easier and more accurate tracking. Locating droppings is helpful, because they can determine species type, the size of infestation, and high activity areas.
4. Place an appropriate amount of bait for the account. It sounds simple, but often, professionals do not place enough bait to maintain control. Also, be sure to remove and replace any spoiled or rancid bait.
5. Use bait stations wherever safety is a concern. Quality, tamper-resistant stations help keep bait away from children, pets and non-target animals, and should be used in virtually every baiting situation. In fact, through its Risk Mitigation Decision (RMD) for rodenticides, the U.S. Environmental Protection Agency (EPA) established a "tier" structure that helps to distinguish the level of bait security a station can provide. Some manufacturers now provide stations that have been tested and proven to meet the EPA's highest standards of bait station security, Tier 1.
6. Eliminate rodents' food, water and harborage wherever possible. Knock down the population first before applying rodent-proofing measures, as disrupting the rodents' environment may send them scurrying.