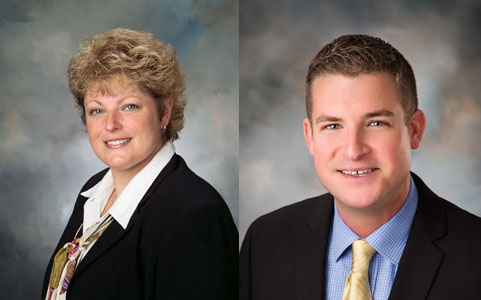 MADISON, WI—Bell Laboratories has promoted Sheila Haddad and Patrick Lynch to regional sales managers.
In their new positions, Haddad and Lynch will oversee Bell's technical sales representatives in the United States and Canada. Both will bring extensive pest control expertise to the management positions, and will help to provide service to Bell customers. The organizational restructuring will better enable Bell to be more responsive to customer needs and more in tune with market dynamics, the company says.
Haddad brings more than 25 years of industry experience to her new position as Eastern regional sales manager. She helped direct Bell's sales and customer relations since joining the company in 2003 as a technical representative, and more recently as regional manager for the Northeast area.
"In my new role, I am looking forward to working with my team as a leader and mentor," Haddad says. "I am eager to cultivate new and existing relationships and develop new sales opportunities as part of the Bell team."
Haddad is based near Hartford, Conn., and will oversee Bell technical representatives in New England, Northeast, Southeast and Central territories in addition to Eastern Canada.
Lynch steps into the newly created position of Western regional sales manager. Lynch gained his expertise in the rodent control industry working as a Bell technical representative for the New York and New Jersey region since 2006.
"During my nine years at Bell, I have always been impressed with our company culture and how we treat our people and customers," says Lynch. "The most exciting aspect about joining Bell's managerial team is being able to have a hand in maintaining and shaping that culture in the future."
Lynch is based near San Diego, and will provide sales management to Bell's technical reps in the Western and Midwestern areas of the U.S, Florida and Western Canada.